EFF Criticizes Tech Companies For Curbing Free Speech Of Hate Groups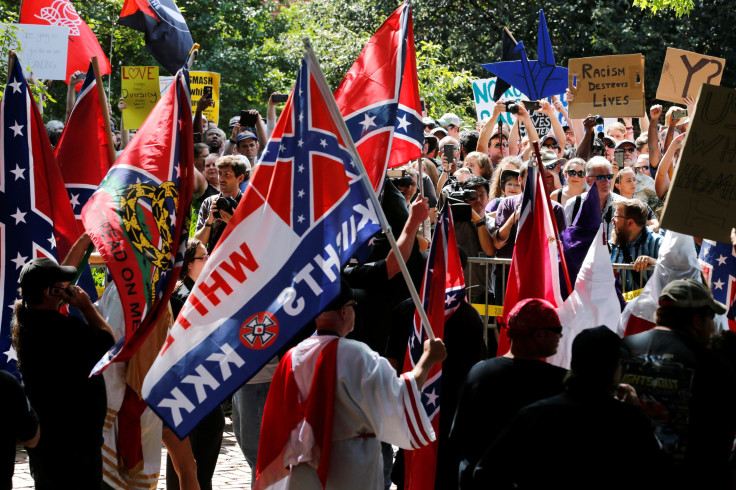 After the Charlottesville attack that left one dead and others injured, tech companies went after white supremacist groups. However, the nonprofit Electronic Frontier Foundation has criticized the firms for violating free speech and said the companies' moves could backfire.
In an effort to curb hate groups from using their platforms, GoDaddy and Google de-registered the racist website the Daily Stormer. The Daily Stormer was also dropped as a client from Cloudflare, a service used to protect the site from denial-of-service attacks. Meanwhile Facebook and Reddit have started targeting hate groups, and the gaming chat app Discord shut down the accounts linked to the attack.
The EFF said Thursday in a blog post the tech companies' move is threatening free speech, and added no one should decide who should be allowed to speak and who shouldn't.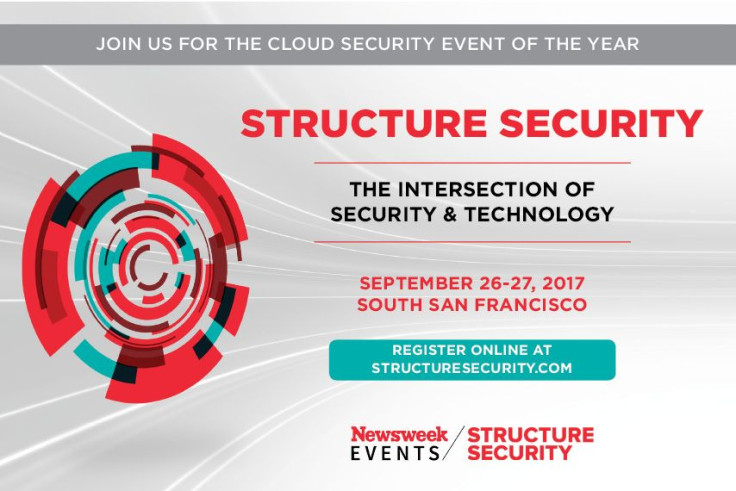 "Protecting free speech is not something we do because we agree with all of the speech that gets protected," the EFF said. "We do it because we believe that no one—not the government and not private commercial enterprises—should decide who gets to speak and who doesn't."
In the blog post, the EFF warned that banning sites of hate groups could backfire in the future.
"All fair-minded people must stand against the hateful violence and aggression that seems to be growing across our country," said the organizations. "But we must also recognize that on the Internet, any tactic used now to silence neo-Nazis will soon be used against others, including people whose opinions we agree with."
The EFF said the actions of Google and GoDaddy against the Daily Stormer were "dangerous," adding that internet intermediaries possess much control on online speech.
"[We] see the consequences first hand: every time a company throws a vile neo-Nazi site off the Net, thousands of less visible decisions are made by companies with little oversight or transparency," said the non profit.
The organization added:
"It might seem unlikely now that Internet companies would turn against sites supporting racial justice or other controversial issues. But if there is a single reason why so many individuals and companies are acting together now to unite against neo-Nazis, it is because a future that seemed unlikely a few years ago—that white nationalists and Nazis now have significant power and influence in our society—now seems possible. We would be making a mistake if we assumed that these sorts of censorship decisions would never turn against causes we love."
The EFF isn't the only non profit that believes the acts against white supremacist groups could harm others in the future. The American Civil Liberties Union has previously defended free speech of Nazis throughout the organization's history, and it plans to do so again even if the organization doesn't agree with it.
In a statement after the Charlottesville attack, the ACLU said it did not support white supremacy, but that it must defend free speech.
The non profit said:
"Today, as much as ever, the forces of white supremacy and the forces for equality and justice are locked in fierce battles, not only in Washington but in state houses and city councils around the country. Some government decision-makers are deeply opposed to the speech we support. We simply never want government to be in a position to favor or disfavor particular viewpoints. And the fact is, government officials — from the local to the national — are more apt to suppress the speech of individuals or groups who disagree with government positions."
The ACLU has seen a rise in memberships since Trump took office and implemented the travel ban, but the group is now receiving backlash, even within the organization. A member of the ACLU's Virginia board, Waldo Jaquith, announced on Twitter he resigned from his post after the organization went to court to fight for white supremacists' right to rally in Charlottesville.
"What's legal and what's right are sometimes different. I won't be a fig leaf for Nazis," said Jaquith.
However, he still defended the work of the ACLU.
"They're great folks. They do a lot of essential work, especially now. But I can't facilitate Nazis murdering people," he said.
FOR FREE to continue reading
✔️ Unlock the full content of International Business Times UK for free
offer available for a limited time only
✔️ Easily manage your Newsletters subscriptions and save your favourite articles
✔️ No payment method required
Already have an account?
Log in
© Copyright IBTimes 2023. All rights reserved.