Egyptian Authorities Accused Of Torturing, Sexually Abusing Teenage Prisoners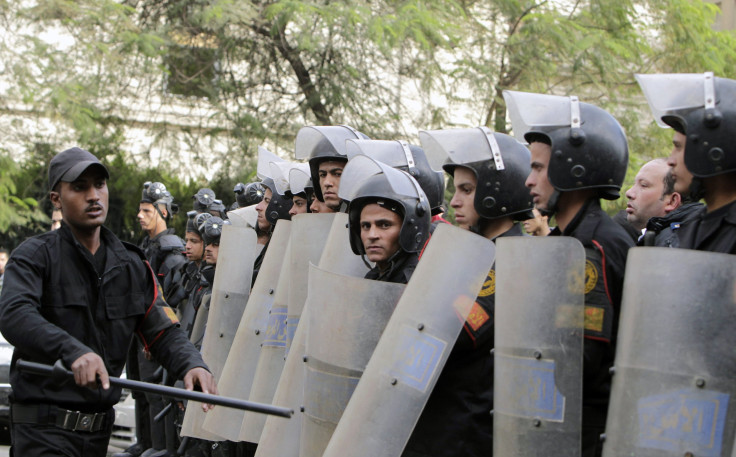 Egyptian authorities illegally detained, tortured and sexually abused teenage anti-government protesters, Geneva-based human rights organization Alkarama said Friday.
The rights group alleged that 52 children, aged 15 years to 18 years, were arrested for demonstrating peacefully against the government and were kept in isolated cells in Alexandria's Koum El Dekka prison where they were routinely subjected to torture and sexual abuse by prison guards and military officers.
"Our organization is particularly concerned by those reports," Rachid Mesli, Legal Director at Alkarama, said, adding that the reported instances of severe torture, which include burning with cigarette butts, electrocutions, sexual abuse and rape, were a flagrant violation of the United Nations Convention on the Rights of the Child.
The children, many of whom are still languishing in prison, have also informed their lawyers of these routine instances of harassment and ill-treatment by the prison guards, the report said.
"The attitude of the Egyptian judges and prison officers is inexcusable. The Egyptian authorities must stop this systematic and widespread practice of torture which, because of its scope, could make them liable for prosecution for crimes against humanity," Mesli said.
Alkarama said that it had referred the case to the U.N. Special Rapporteur on Torture and also asked Egyptian authorities to investigate the allegations.
The Egyptian government led by Abdel Fattah el-Sisi has, since its ouster of Mohammad Morsi in July 2013, come under severe criticism over widespread human rights abuses. In August, the Human Rights Watch accused the Egyptian government of attempting to cover-up instances of human rights violations after two of its senior executives were denied entry into the country.
The two senior officials, including the group's executive director Kenneth Roth, had flown into Cairo to present a report on the alleged mass killing of over 800 people in Cairo last year by security forces loyal to Sisi.
© Copyright IBTimes 2023. All rights reserved.