Egyptian Economy: Sputtering, But Restarting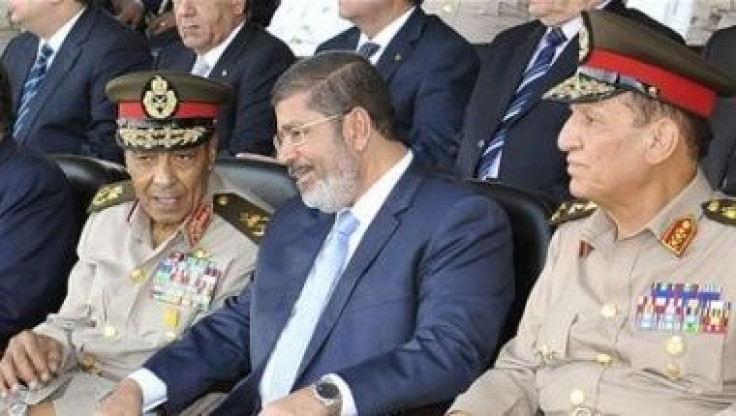 Egypt has begun pulling in funds to jumpstart its economy, which was sputtering badly at the end of 2012. The Egyptian pound fell to its lowest level in seven years in the last week of the year; the International Monetary Fund was withholding a badly-needed loan until the unrest following the constitutional referendum in November subsided; and Egypt's foreign reserves had three months left in them before the country would officially be bankrupt.
Help may be on the way. On Thursday, the European Union announced it offered 6.5 billion euros of soft loans and grants to Egypt, but those funds are contingent on the $4.8 billion loan from the IMF successfully going through, the state run outlet Al-Ahram reported on Friday. President of the European Council Herman Van Rompuy said in a press release that "mutual trust" between all involved parties will help ease economic pains, noting that the current IMF plans "will have a very high social cost and will be met with widespread discontent."
Negotiations with the IMF are said to be at "an advanced stage." In a press conference on Friday, IMF head Christine Lagarde said that the Arab Spring countries were the IMF's "main priority," and the IMF is "ready to support the democratic transitions unconditionally."
There is some good news: according to the World Bank, the Egyptian economy will grow by a rate of 2.6 percent in the 2012/2013 fiscal year, but that is slower than the originally predicted rate of 3.5 percent. In the 2011/2012 fiscal year, the Egyptian economy grew by 2.2 percent.
In addition, the Islamic Development Bank announced a loan of more than $388 million to Egypt, Arab News reported. $250 million of that will go to an electricity station in southern Egypt, and the rest will finance small businesses, agricultural programs and a hospital at Al-Azhar University in Cairo.
© Copyright IBTimes 2023. All rights reserved.
FOLLOW MORE IBT NEWS ON THE BELOW CHANNELS