Egypt's Interim Leader Adly Mansour Sets Timetable To Draft Constitution And Hold Elections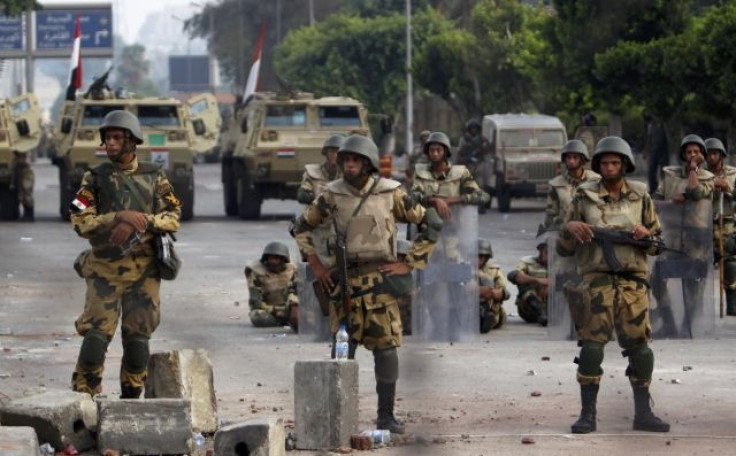 Egypt's interim head of state, Adly Mansour, on Monday, laid out a timetable for political transition, which includes amending the constitution, and scheduling parliamentary and presidential elections for early 2014, following the ouster of former President Mohamed Morsi last Wednesday.
The constitutional declaration issued by Mansour sought to create two committees to recommend amendments to the constitution, drafted late last year by a constituent assembly dominated by Islamists, and boycotted by the liberal and secular opposition.
The referendum on the amended text would be held within four months, Associated Press reported.
Parliamentary elections would be held around mid-February, within two months after the vote on the constitution, and the new parliament would have a week from the day it convenes for the first time, to set a date for the presidential election, AP reported.
The declaration came after more than 50 people -- most of them supporters of Morsi's Muslim Brotherhood organization -- were killed by army fire, early morning on Monday, at Cairo's Republican Guard compound, where the former president is being held.
Stoked by reports of army fire, Egypt's benchmark EGX 30 Index fell 3.6 percent, its biggest drop in almost a month, at Monday's close, Bloomberg reported, after experiencing its biggest rally in more than a year only last Thursday, when the index, roused by Morsi's ouster and hopes that the installation of a new government could revive Egypt's ailing economy, had surged 7.3 percent.
The Brotherhood said the army opened fire against its supporters, who were participating in a sit-in near the Republican Guard compound, while the army maintained that the gunfire was in response to an armed attack on the compound.
There have been several calls for an investigation to determine the truth behind Monday's killings, according to AP, while Egypt's top religious cleric, the sheik of Al-Azhar, Ahmed al-Tayyeb, warned that Egypt could plunge into civil war if the bloodshed did not stop.
The Brotherhood has not yet commented on the proposed timetable.
Meanwhile, the White House said there would be no immediate changes in the $1.55 billion in aid that the U.S. sends to Egypt every year, although under U.S. law, a coup d'etat in a foreign country could lead to suspension of U.S. aid.
White House spokesman Jay Carney, on Monday, attempted to fend off questions at a daily briefing, on why Washington does not label Morsi's ouster as a coup.
"This is an incredibly complex and difficult situation," Carney said, adding that Morsi, despite winning last year's presidential election, was a divisive leader, and that millions of Egyptians had concerns about him, Reuters reported.
"There are significant consequences that go along with this determination, and it is a highly charged issue for millions of Egyptians who have differing views about what happened," Carney said.
© Copyright IBTimes 2023. All rights reserved.