'The Elder Scrolls 6' Platform Rumors Spark As Bethesda Offers New Update
KEY POINTS
Bethesda's Todd Howard shared some interesting details in a recent interview
He was asked if he regrets that his games won't be playable on PlayStation
Howard may have hinted at the launch platforms of "The Elder Scrolls 6"
After "Starfield" was officially announced as an Xbox and PC exclusive game, many "The Elder Scrolls 6" fans assumed that the upcoming open-world RPG title would follow the same route. However, a recent game update from Bethesda sparked hope among PlayStation console users.
In a recent interview with The Telegraph, Bethesda Game Studios Director Todd Howard gave a cryptic comment. Howard was asked during the interview if there is a part of him as a gamer that regrets that his games will not be playable on Sony's PlayStation anymore. "Well, we're still…I will just say I want everybody to have the ability to play it in some fashion," Howard said.
The executive's answer is enough for PlayStation users to revive hope that "The Elder Scrolls 6" could release on the gaming system. Howard's statement is unclear and one could say he is referring to the xCloud and Xbox Game Pass. However, he did not clarify it in the interview.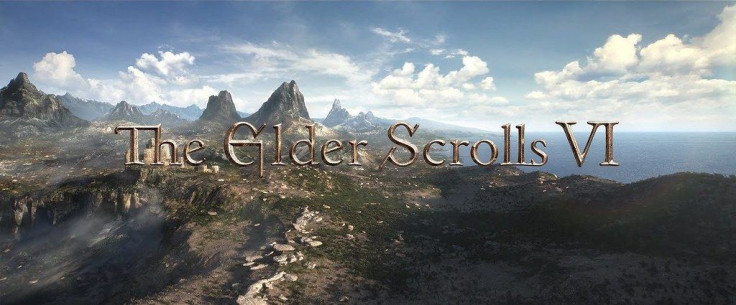 The interview primarily focused on "Starfield," but when asked if he has any reservations about somehow being forced to choose a side in this manner, Howard gave an interesting answer. "Pick a side' meaning… PlayStation? Is that what you mean? Well.. a little bit. You don't ever want to leave people out, right," the executive noted.
"But at the end of the day, your ability to focus and say, this is the game I want to make, these are the platforms I want to make it on, and being able to really lean in on those is going to make for a better product," Howard told The Telegraph.
The executive is hoping that Bethesda games would still be available to a lot of gamers. "We're big believers in all of the avenues that Xbox and Microsoft are doing to get games to more people. Whether that's the integration with the PC, which is huge for us, the cloud streaming and all those things. So I think it's about taking a long term view," he said.
He added, "our belief that those things are really fundamentally good. So we see it actually opening up more and more and more so that people's ability to play our games - via GamePass and other things - their ability to play our games doesn't go down. It goes up dramatically."
"The Elder Scrolls 6" was announced to launch on Xbox One, PlayStation 4 and Microsoft Windows. The game's teaser trailer was rolled out at E3 2018 and is believed to be a few years away from its official release.
"The Elder Scrolls 6" is currently in development.
© Copyright IBTimes 2023. All rights reserved.