'The Elder Scrolls 6' Location Confirmed Not To Take Place In This Fan-favorite Place
KEY POINTS
"The Elder Scrolls 6" was announced at E3 2019
Bethesda has not yet announced when it plans to release the game
Rumors have it that "The Elder Scrolls 6" might be set in Morrowind or Hammerfel
"The Elder Scrolls 6" could be set in Morrowind but not during the time of the Dwemer, according to a new report.
Fans are still in the dark on a lot of details about "The Elder Scrolls 6," including its location. However, according to Comicbook, the much-awaited title would not explore one area in Tamriel or one area set in a particular era. The site has reported that while fans have long been begging the gaming studio to explore the story of Dwemer, it seems that it is not happening in "The Elder Scrolls 6" or in any other future installments.
According to the site, a recent interview with "The Elder Scrolls Online" Creative Director Rich Lambert has revealed some details about Dwemer. Apparently, the team tried to explore "Dwemer stuff" before Bethesda Game Studios Director and Producer Todd Howard came in and ended it, suggesting that Dwemer is something the franchise will never fully explore.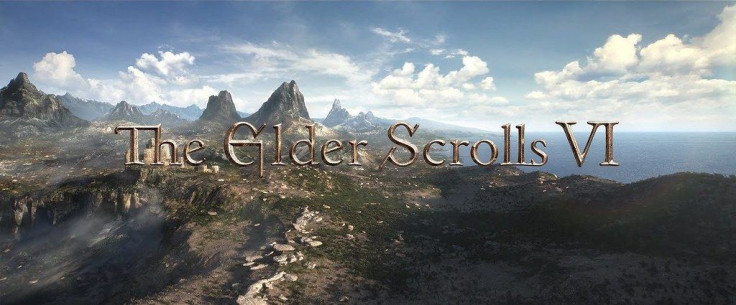 "We went down a path, and you know that Todd [Howard] really laid the letter of the law down on this stuff, but we went down the path at one point where we were exploring Dwemer stuff," Lambert told Game Informer. "Everyone wants to know about that, and we wanted to know about it too, and we were digging into that, and Todd kindly reminded us that this was something we will never do, we will never come out and spoil the mystery and the secrets of the Dwemer," he has added. "But we did explore it just so we had a good idea of how this works," Lambert said.
There are several fan theories about the location of "The Elder Scrolls 6." Some fans believe the highly anticipated title would take place in Morrowind while others believe it would be set in Hammerfell. In January, the official Twitter account of "Elder Scrolls" tweeted a New Year's message that comes with an image showing a detailed map of "Skyrim."
It also features a text saying fans should "transcribe the past and map the future." Some fans noticed the strategic locations of the candles and speculated it could be a clue on the location of "The Elder Scrolls 6." One candle is placed directly on "Skyrim," the other one on a book holding the map down, while another is placed right by the label for Hammerfell.
"The Elder Scrolls 6" is currently in development."
© Copyright IBTimes 2023. All rights reserved.