'The Elder Scrolls 6' Release Date Apparently Could Be Five Years (Or More) Away
KEY POINTS
Industry insider Anton Logvinov recently leaked disappointing news about "The Elder Scrolls 6"
Bethesda mentioned earlier it will release "Starfield" first
This year, fans learned that Bethesda would use a new game engine on "The Elder Scrolls 6"
The release date of the much-awaited game from Bethesda, "The Elder Scrolls 6," apparently could be even farther than what many fans have anticipated. Based on the latest claim, it might release at least five years from now.
The latest information comes from industry insider Anton Logvinov via Comicbook. Lognivinov, who is best known for leaking that "Horizon Zero Dawn" is coming to PC, shares on Twitter that "Starfield" is still three to four years away and not nine to 24 months away from release. Earlier, Bethesda mentioned that it will release "Starfield" first and would soon announce more information about "The Elder Scrolls 6" after the former's official release.
While the insider does not mention the release date of "The Elder Scrolls 6," based on that previous statement from Bethesda, it is safe to assume that the game is still at least five years away from release. Following its official announcement at the E3 2018, Bethesda has not shared more updates about the game. This year, fans learned that the gaming studio would use a new game engine on it.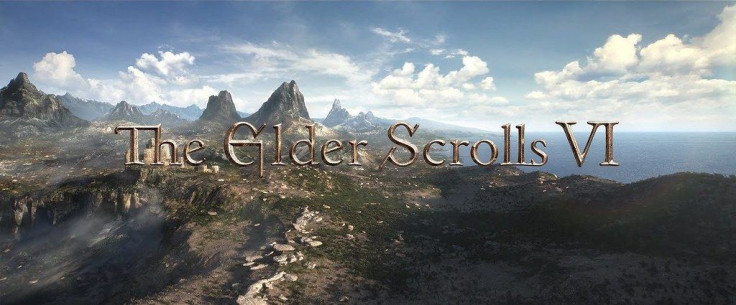 Despite Logvinov's impressive track record, it is just a leak. Like all other leaks, fans are advised to temper their expectations and take this new information with a pinch of salt. Meanwhile, Bethesda and Microsoft recently held the Roundtable digital event to celebrate the game developer joining Team Xbox. During the event, Xbox Boss Phil Spencer hinted something about release platforms of upcoming Bethesda titles.
The executive clarified that he could not simply say that every Bethesda game will be exclusive, considering there are obvious exceptions like "Ghostwire: Tokyo" and "Deathloop." He said that "if you're an Xbox customer, the thing I want you to know is this is about delivering great exclusive games for you that ship on platforms where Game Pass exists. And that's our goal, that's why we're doing this, that's the root of this partnership that we're building - and the creative capability we'll be able to bring to market for Xbox customers is going to be the best it's ever been for Xbox after we're done here."
While Spencer did not say which title would be exclusive to gaming systems with Xbox Game Pass, there is a high possibility that "The Elder Scrolls 6" might not release on PlayStation and Nintendo gaming consoles at launch.
© Copyright IBTimes 2023. All rights reserved.