Election 2016: Donald Trump Publicity Stunt? Financial Disclosures, Staff Size Bolster Questions About Seriousness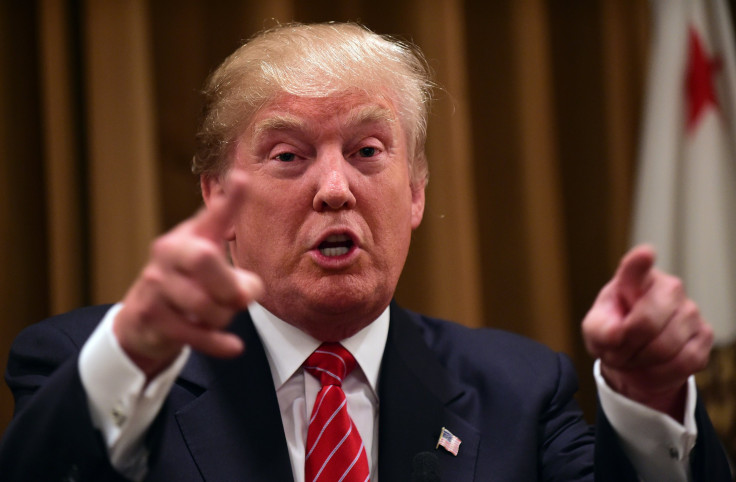 WASHINGTON -- Donald Trump is everywhere: Giving speeches to packed audiences in Arizona. Filling up cable news talk time and social media. Finishing second in national GOP primary polls.
But there's still a widespread view that the real estate mogul/reality star won't, in the end, be willing to endure the exhausting slog -- and withering scrutiny -- of a committed presidential campaign. While a new Monmouth University poll found Trump in second place nationally with 13 percent, just two points behind Jeb Bush, it also showed that 39 percent of Republicans polled think Trump is more interested in publicity for himself than in a serious run. (Second place on that question went to Chris Christie, with 9 percent saying the New Jersey governor is seeking personal publicity.)
Donald Trump Presidential Candidate Profile | InsideGov
Political insiders see several clues that Trump isn't in it for the long haul. One sign: He still has only a skeleton staff. Asked to name campaign workers that Trump may have hired, D.C. political operatives were mostly unable to cite any new staffers. Trump did tap New Hampshire operative Corey Lewandowski, who's worked for Americans for Prosperity, to serve as his campaign manager.
Trump's press operation seems to still be run largely out of his company. Calls to his press contact go to his real estate holding company's headquarters. And most of the statements he issued about his controversial remarks about Mexican immigrants have come via the company.
Presidential campaigns require a sizable staff. Simply getting "ballot-qualified" can be a complicated undertaking. In 2012, Newt Gingrich and Rick Santorum, who were running shoestring operations, didn't get on all 50 ballots.
Trump has brought on directors in Iowa and New Hampshire. But his competitors already are mustering precinct captains in both states and working to round up grassroots campaigners. Trump may have decided to skip that step -- hoping a national campaign will produce enough votes in the early primary states.
There have been no reports so far of Trump hiring a fundraising staff, a pivotal piece of running for president. And a super PAC bearing his slogan got rolling last week, but it's still unclear if it's actually backing Trump.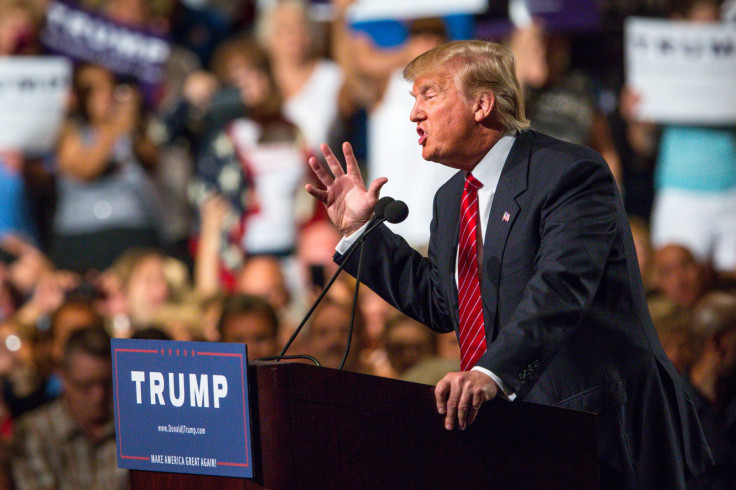 Doubters also point to Trump's lack of financial disclosure. He made a show of reading a report about his net worth during his launch, but detailed asset disclosure is required for official candidates. So far, Trump hasn't filed that paperwork. Neither have Rick Perry and Bush, who both asked for a 45-day extension. Such requests are not unusual, but longtime Trump-watchers find it hard to believe that the real estate mogul, who often has been accused of overstating his wealth, will be willing to offer an explicit accounting of his assets.
Still, the skepticism about Trump's seriousness doesn't seem to have hurt him. That Monmouth University poll showed him picking up 11 percentage points between June and July. And his favorability numbers have doubled. In June, 20 percent rated Trump as "favorable" and by July that number jumped to 40 percent. His unfavorable numbers declined from 55 percent in June to 41 percent in July.
Trump is almost certain to qualify for the first Republican debate in August, while party stalwarts like Santorum, who won the 2012 Iowa caucus, Ohio Gov. John Kasich, Louisiana Gov. Bobby Jindal and others are likely to be shut out.
© Copyright IBTimes 2022. All rights reserved.
FOLLOW MORE IBT NEWS ON THE BELOW CHANNELS