Election 2016: Hillary Clinton Not Favored By New York Voters For The First Time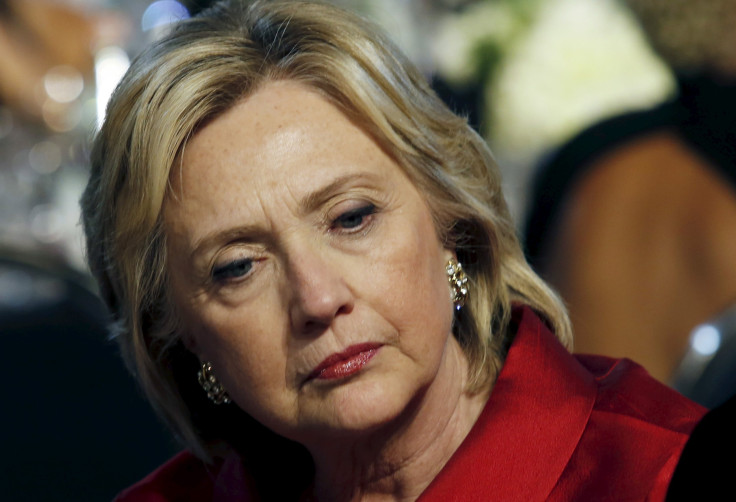 Hillary Clinton has dipped into the red in her adopted home state of New York for the first time, a new poll indicates. Clinton's favorability dropped, a new Siena College poll states, and she is viewed unfavorably by the majority of the New York voters for the first time following a bruising summer for the Democratic front-runner.
Clinton has been struggling in the polls amid questions about her use of a private email server while she was secretary of state. She released the contents of the server -- except what she called private correspondence -- earlier this year, but questions about the emails have persisted.
Fifty-one percent of voters in New York state, where she was a U.S. senator for eight years, said they now view Clinton unfavorably. On the other side, 46 percent saw her in a favorable light. This is a big drop for her since July, when she had 56 percent favorability against just 40 percent unfavorability. She still polls well in New York City, but her support is weighed down by suburban and upstate voters.
Nevertheless, Clinton still outpaces her closest Democratic rivals in the state. Clinton received the support of 45 percent of New York voters, ahead of Vice President Joe Biden -- who has not announced a candidacy, but received 24 percent support -- and U.S. Sen. Bernie Sanders of Vermont, at 23 percent.
Clinton's support has been sliding in national polling averages too. She had more than 60 percent support as recently as July but currently takes in only 43.3 percent. She is threatened by a surging Sanders, who has shot up quickly to 23.8 percent support. Biden, who many believe will decide not to run at all, has also surged recently and is currently at 20 percent. In early nominating states, Clinton has been eclipsed by Sanders in some cases.
© Copyright IBTimes 2023. All rights reserved.