Election 2016 Polls: Before Fifth Democratic Debate, Where Do Candidates Hillary Clinton And Bernie Sanders Stand?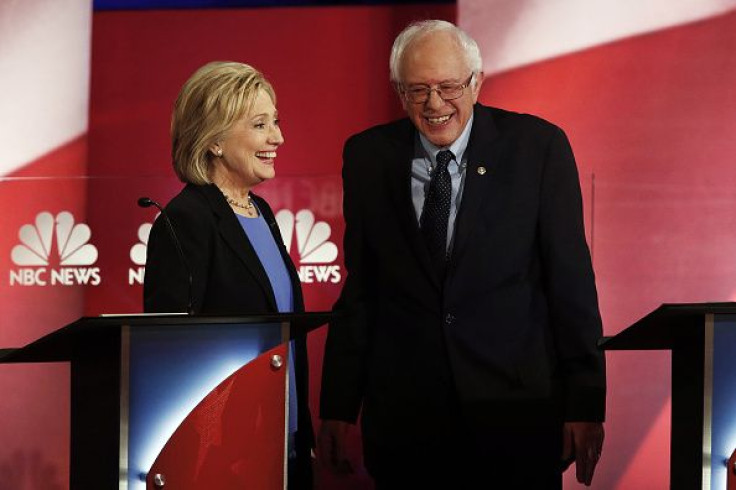 After an extremely tight race in Iowa, Democratic presidential candidates Hillary Clinton and Vermont Sen. Bernie Sanders have turned their attention to the Granite State. New Hampshire will hold the nation's first primary Tuesday, but before voters cast their ballots, Clinton and Sanders will face off once more on the debate stage.
Ahead of Thursday night's MSNBC debate at the University of New Hampshire in Durham, which kicks off at 9 p.m. EST with moderators Chuck Todd and Rachel Maddow, here's a look at how both candidates are polling.
Sanders has a commanding lead over the former secretary of state in several recent polls. A UMass Lowell/WHDH-TV, Boston, poll — conducted Jan. 30-Feb. 1 with 443 likely Democratic voters and a margin of error of 5.3 percentage points — has Sanders in the lead with 63 percent support compared to Clinton's 30 percent. Former Maryland Gov. Martin O'Malley, who dropped out of the race Monday evening, was polling with just 1 percent support.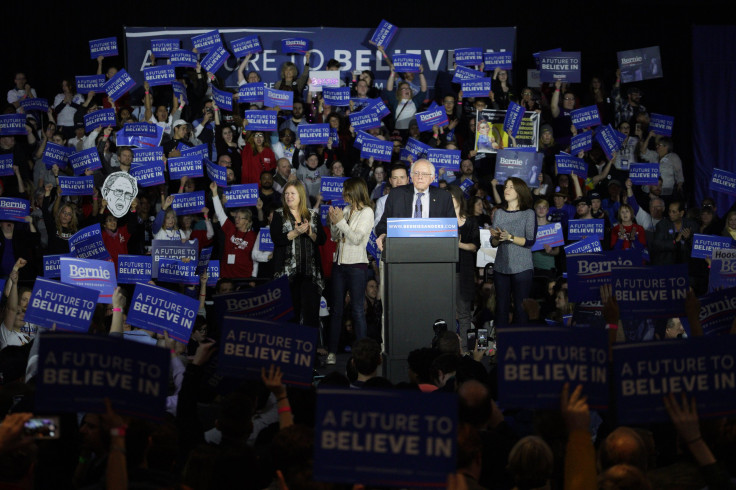 An American Research Group poll conducted Jan. 29-31, indicated Sanders is leading with 49 percent compared to Clinton's 43 percent. The poll surveyed 600 respondents with a margin of error of 4 percentage points. Voters between the ages of 18 and 49 favor Sanders over Clinton in a 59 percent to 30 percent breakdown while Clinton had the edge with voters 50 and older with 52 percent support compared to Sanders' 41 percent.
One major difference between the caucus in Iowa and the primary in New Hampshire is the large number of voters who said they might change their minds before voting. The UMass Lowell/WHDH poll found 24 percent of likely Democratic voters could change their minds. A CNN/WMUR poll that surveyed 347 likely Democratic primary voters Jan. 27-30 with a margin of error of 3.1 percentage points found 24 percent of likely Democratic voters were still trying to decide which candidate to support. Seventeen percent said they were beginning to lean toward one candidate.
© Copyright IBTimes 2023. All rights reserved.