Election 2020 Poll: Biden Now Leads Trump In Red State Texas
KEY POINTS
Biden leads Trump 45% to 44% in the latest Quinnipiac University poll in Texas
The result indicates dissatisfaction among Texans about Trump's handling of the COVID-19 pandemic
Sixty-five percent of respondents said the spread of COVID-19 in Texas is "out of control"
Texas, a reliably Red State in 2016, now sits in the battleground state column where a Trump win in November is uncertain. Jimmy Carter was the last Democrat to win Texas in 1976.
The latest Quinnipiac University poll indicates Joe Biden will win Texas if the presidential poll were held today -- but only by one percentage point. The poll result: 45% Biden, 44% Trump. The poll's margin of error is 3.3%.
The QU poll is bad news for Trump, who won Texas in 2016 against Hillary Clinton by 9 percentage points. With its 38 electoral votes, Texas has the second largest number in the Electoral College after California's 55.
Partisan support for candidates remains strong. The poll shows 94% of Democrat voters behind Biden while 89% of Republicans back Trump. Independents are still pro-Biden, with the poll showing Biden ahead, 51% to 32%, in this swing group.
The poll also confirms Trump's dwindling support in Texas is due to the ravages caused by the COVID-19 resurge. The previous QU poll in early June when the effects of the resurge weren't as bad showed Trump with 44% compared to Biden's 43%.
"With crises swirling through American society and a country deeply divided, there's no other way to slice it. It's a tossup in Texas," said Tim Malloy, QU polling analyst.
The poll, which was conducted from July 16 to 20, came amid a COVID-19 resurgence in the state threatening to spiral out of control. Along with Florida and California, Texas is one of the three COVID-19 hotspots driving the Memorial Day surge. Texas had 365,000 total cases and 4,500 deaths as of Wednesday. The state has the fourth highest number of cases in the U.S. after New York, California and Florida, according to Worldometer data.
The coronavirus gloom seems to have weighed heavily on the minds of Texans in the poll. By a 65% to 31% margin, Texans said the spread of COVID-19 in their state is "out of control."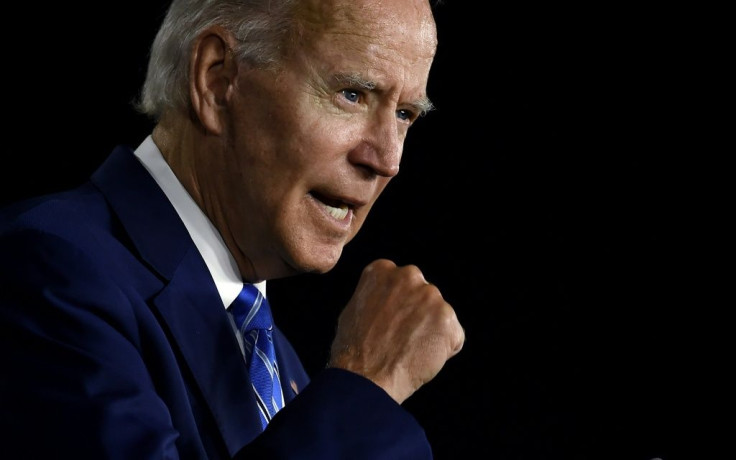 The COVID-19 surge in Texas is a serious problem to 75% of those polled compared to the 24% that said otherwise. Two in three voters (66%) said they personally know someone diagnosed with COVID-19 -- a 31-point jump since June.
"The concern is palpable as the number of virus victims soars and it's getting more personal every day, as the patient lists increasingly include friends, family and neighbors," said Malloy.
Sixty-nine percent of respondents say they are either "very concerned" or "somewhat concerned" about the state's hospitals running out of space to care for coronavirus patients. On the other hand, 31% say they're "not so concerned" or "not concerned at all."
Gov. Greg Abbott's order requiring most people in Texas to wear a face mask in public won approval from 80% of voters. Nineteen percent disapprove.
© Copyright IBTimes 2023. All rights reserved.
FOLLOW MORE IBT NEWS ON THE BELOW CHANNELS