Ellen DeGeneres, Kevin Hart Spotted Together After Actor Voiced Support For Host Amid Controversy
KEY POINTS
Ellen DeGeneres and Kevin Hart enjoyed lunch together in Montecito on Saturday
Hart supported DeGeneres amid the toxic workplace complaints against "The Ellen DeGeneres Show"
Katy Perry also showed support for DeGeneres after the latter's show was subjected to an internal investigation
Ellen DeGeneres and Kevin Hart reunited amid the toxic workplace allegations against "The Ellen DeGeneres Show" and weeks after he decided to publicly voice his support for his celebrity friend.
DeGeneres and Hart were spotted Saturday having lunch together at the Rosewood Miramar Beach in Montecito, Calif. DeGeneres sported a navy blue top, beige cargo pants and sandals. In the photos, the host was sipping white wine while having a conversation with the actor, Page Six reported.
The "Jumanji" star matched DeGeneres' outfit by wearing a light blue shirt and matching shorts. Earlier this month, Hart took to Instagram to react to the controversy involving DeGeneres and stressed that he only had positive experiences with the "Finding Dory" star.
"It's crazy to see my friend go thru what she's going thru publicly. I have known Ellen for years and I can honestly say that she's one of the dopest people on the [explicit] planet," he wrote.
"She has treated my family and my team with love and respect from day 1. The internet has become a crazy world of negativity....we are falling in love with peoples down fall. It's honestly sad...When did we get here? I stand by the ones that I know and that I love," he continued.
"This post is not meant to disregard the feelings of others and their experiences....It's simply to show what my experiences have been with my friend. Love you for life Ellen…"
Aside from Hart, Katy Perry also chose to support the host because she only has positive encounters with DeGeneres. However, just like Hart, the "Roar" singer stressed that she didn't want to undermine other people's stories as she was simply speaking from her own experience.
"I started that tweet off not undermining anyone else's experience," Perry explained to the Los Angeles Times.
"I wanted to only speak from my own experience. I have over 100 million people that follow me on Twitter, so not everyone is going to agree with me. And I'm not here to make everyone agree with me."
Perry was referring to a tweet she made on Aug. 4 after DeGeneres' show was subjected to an internal investigation due to toxic working environment allegations.
"I know I can't speak for anyone else's experience besides my own but I want to acknowledge that I have only ever had positive takeaways from my time with Ellen & on the @theellenshow. I think we all have witnessed the light & continual fight for equality that she has brought," Perry wrote on Twitter at the time.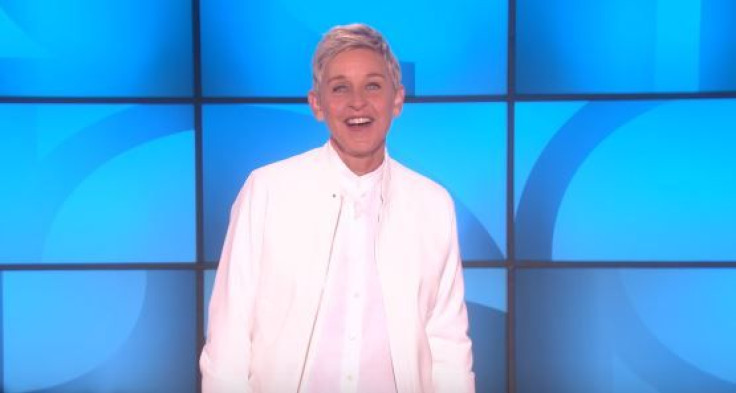 © Copyright IBTimes 2023. All rights reserved.