'The Ellen DeGeneres Show' House DJ Talks About Experience On Set
KEY POINTS
Stephen "Twitch" Boss, the house DJ of "The Ellen DeGeneres Show," said there was love on set despite the controversy
Tony Okungbowa, who served as resident DJ on the show for nine years, said he felt the toxicity of the working environment
Howard Stern offered an unsolicited advice to DeGeneres amid the controversy
Another crew member of "The Ellen DeGeneres Show" came forward to share his experience on the set of the show after several staff members complained about its toxic workplace.
Stephen "Twitch" Boss, the house DJ of DeGeneres' long-time running talk show, broke his silence amid the controversy surrounding the show. For him, despite the complaints, there was love on set.
"We can't speak too much legally about it, but I'll say this, there's been love," Boss told Us Weekly.
"Obviously there's some things to address, but from my standpoint and from countless others, there's been love. I'll just leave it at that until there's a time where we can address more publicly. There's been love and there'll will continue to be love."
Boss admitted that he is excited to get back to work. But, at the same time, he said that he will miss the time he is at home with his wife Allison Holker and their children. Boss and Holker share Maddox, 4, and Zaia, 1. Holker is also a mom to daughter Weslie, 12, from a previous relationship.
"All this time at home, being able to be with the kids and the family and all that, it's just like you know the day when they're like, 'OK, everything's done everybody go back to work,' I think everybody's going to have a little bit of separation anxiety," he added.
Meanwhile, earlier this month, Tony Okungbowa, who worked on the show as resident DJ from 2003 to 2006 and 2007 to 2013, also opened up about the issue on Instagram. In his post, he was thankful to DeGeneres for allowing him to showcase his talent to the viewers. However, he stood by the other staff members who complained about the toxicity of the working environment because he also experienced it.
"Hey Guys, I hope you are all keeping safe out there during these trying times. I have been getting calls asking me about the 'Ellen Degeneres Show' and I would like to address the time I spent there," he wrote.
"While I am grateful for the opportunity it afforded me, I did experience and feel the toxicity of the environment and I stand with my former colleagues in their quest to create a healthier and more inclusive workplace as the show moves forward."
Meanwhile, Howard Stern recently offered an unsolicited advice to DeGeneres. He said that if he were the host, he would change his whole image and act the way people think about her now.
"So you think I'm a pr–k? I'm going to show you exactly," he said.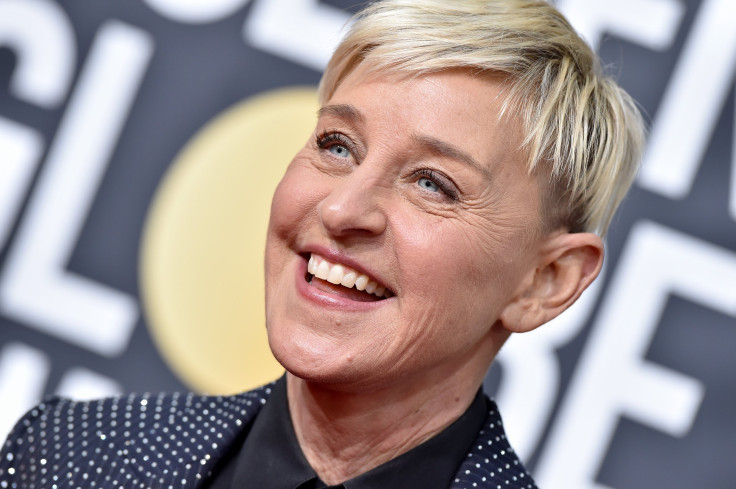 © Copyright IBTimes 2023. All rights reserved.