Ellen DeGeneres Proves Portia De Rossi Marriage Woes, Divorce Rumors Wrong
Ellen DeGeneres and Portia de Rossi's marriage is going strong despite reports claiming that they have been fighting a lot and were seemingly on the verge of getting a divorce.
On Friday, the "Ellen DeGeneres Show" host took to Instagram to share a black and white snap of her and her spouse taken on their wedding day back on Aug. 16, 2008. In the picture, the lovers are all smiles as de Rossi downs a gown with a plunging neckline while DeGeneres sports a matching suit.
"Happy anniversary, Portia. 11 years. My favorite number with my favorite person," the Emmy Award-winning talk show host captioned her post.
Portia didn't reciprocate the greeting since she has not updated her Instagram for a while now. The last time she posted something on her social media was on June 17. The actress hasn't posted anything since then due to her tight schedule.
DeGeneres and de Rossi started dating in 2004 after meeting for the first time at an award show. Ellen proposed just after same-sex marriage was passed in California four years later and they tied the knot at their Beverly Hills home shortly after.
Last month, rumors swirled that Ellen and Portia were having marriage troubles and they were even thought to be heading for divorce. Apparently, a report claimed that DeGeneres and her wife were "barely on speaking terms" after locking horns on several occasions.
The couple reportedly fought frequently because DeGeneres was not happy that de Rossi's focusing more on her acting career. The "Finding Dory" voice actress allegedly did not like that Portia rarely has time for her.
The rumors intensified when it was revealed that the couple already sold their Carpinteria beach house for $23 million. They purchased the property for $18.6 million in October 2017. While many seemed worried that the move could be a hint at their imminent separation, sources pointed out that DeGeneres and de Rossi enjoy flipping houses.
It's also worth noting that Portia has already made it clear back in 2018 that she would be retiring from acting save for her involvement in "Arrested Development," according to Daily Mail. This would mean that she and Ellen would have more time for themselves moving forward.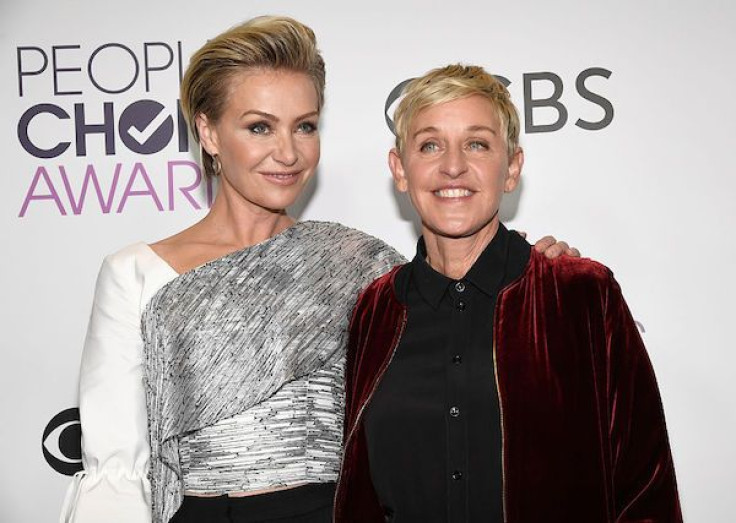 © Copyright IBTimes 2023. All rights reserved.