Is Ellen DeGeneres Racist? Steve Harvey Defends Host, 'That's Not Ellen'
KEY POINTS
Steve Harvey defended Ellen DeGeneres from critics, describing her as "one of the coolest and kindest people"
The "Family Feud" host insisted that DeGeneres does not have any "racist tendency"
DeGeneres apologized to staff over complaints of a "toxic" workplace environment at the "Ellen Show"
Steve Harvey joins the many celebrities who are standing by Ellen DeGeneres amid the controversies plaguing the talk show host and "The Ellen DeGeneres Show."
In an interview with "People" on Thursday, Sept. 17, the "Family Feud" host gave his two cents on the recent scandal involving DeGeneres and her show, whose workplace was described by staffers as "toxic." Harvey said that the 62-year-old comedian, whom he has known for years, remains "one of the coolest and kindest people I've met in this business."
Harvey also insisted that DeGeneres has no "racist tendency" despite the complaints of racial discrimination behind the scenes on "The Ellen DeGeneres Show."
"I've been a Black dude my whole life. I know racism," he told the outlet, adding, "If I have a conversation with you, I know if you got racist tendency somewhere in you, because it radiates. I can feel it. I've been around a long time, man. That's not Ellen DeGeneres."
Back in July, one current and 10 former employees described a "toxic" workplace environment on "The Ellen DeGeneres Show" in BuzzFeed News reports. The claims made by the staffers included penalties for taking medical leave, racial microaggressions and sexual misconduct involving three producers.
The staffers' complaints led to "Ellen" parent company Warner Media launching an in-house investigation, which resulted in the axing of three producers, Kevin Leman, Jonathan Norman and Ed Glavin. DeGeneres has also since apologized to the staff and vowed to resolve the crew's complaints.
According to Harvey, the controversy had been blown out of proportion and DeGeneres should not be blamed for the actions of her show's producers and staffers. Harvey explained that because DeGeneres' name is on the show, she has to "take a hit," just like what would happen if his show ever found itself in the center of a scandal.
"People want to take something and make something out of everything," Harvey said, adding, "[Ellen] has no control over what every staff member does, what every producer does, you can't control that. You don't even know some of the stuff that's happening."
Harvey revealed that he has already talked to DeGeneres and reminded her to keep her "head up" moving forward. But he said he believes that she will be just fine despite her show's recent struggles.
Aside from Harvey, numerous celebrities have come to DeGeneres' defense over the past few months, including Kevin Hart, Katy Perry, Sofia Vergara, Ashton Kutcher and Jerry O'Connell, among others.
"The Ellen DeGeneres Show" will return with Season 18 on Monday, Sept. 21. Tiffany Haddish will be the first in-studio guest of the season, though the talk show will not have a live studio audience due to the ongoing coronavirus pandemic.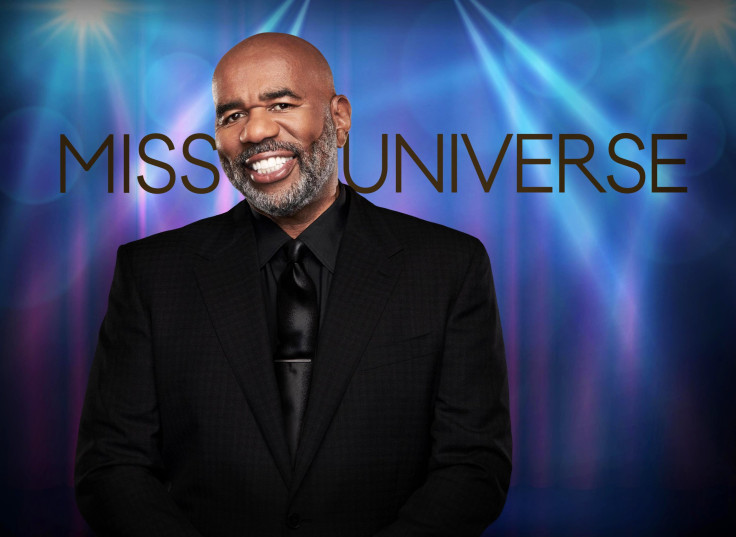 © Copyright IBTimes 2023. All rights reserved.