'Ellen DeGeneres Show' Cancellation Rumors: 'Nobody Is Going Off The Air,' EP Says
KEY POINTS
"Ellen Show" EP Andy Lassner said "nobody is going off the air" amid concerns that the show is over
Ellen DeGeneres' talk show is under investigation after former and current staff described a toxic workplace
Staffers are worried that "Ellen" will be canceled and that DeGeneres will leave, a report said
"The Ellen DeGeneres Show" is not getting canceled despite the controversy surrounding it, one executive producer has confirmed.
In-house investigations have been launched into complaints made by former and current staffers of Ellen DeGeneres' long-running daytime talk show regarding its alleged "toxic" workplace culture and environment. Its host has also been called out by celebrities and former guests for mistreatment, while several executive producers have been accused of sexual misconduct.
Despite the show's string of controversies, executive producer Andy Lassner assured fans that "The Ellen DeGeneres Show" and its host are not going anywhere.
"Nobody is going off the air. And #GoKingsGo," he wrote on Twitter Thursday.
Lassner's tweet was a response to one fan who expressed concern over him possibly losing his job.
"I seriously wish you well. If the Ellen show goes off the air due to all these allegations (I, personally, have stopped watching) I hope you are able to find employment quickly. Your twitter account always made me laugh. But we do disagree on one thing: #GoHabsGo," @jamwin10 wrote.
Responding to Lassner's statement, some fans said they were glad to hear that the "Ellen Show" will continue.
"Love The Ellen Show!" a fan commented.
"I'm glad The Ellen show has did so much for everyday super heroes. Has really blessed a lot of people," another person replied.
"Oh please no. We need you all to bring some joy and a pleasant distraction while the world is falling apart around us. [Canada flag emoji] [heart emoji]'s Ellen!! (And everyone involved)," a third fan wrote.
"This country need you and Ellen to get through this Twilight Zone we are existing in," @MaryAnneCoffin opined.
"You have said it loud and clear, no body is going off air [heart emojis]," another person commented.
Lassner's tweet came as BuzzFeed News released another report detailing accounts from former "Ellen Show" staffers, this time accusing top executive producers Kevin Leman, Ed Glavin and Jonathan Norman of sexual misconduct.
An insider told Us Weekly that the "Ellen Show" staff feared that the show would be axed and that they would lose their jobs.
"Staffers are texting and calling each other freaking out as they fear Ellen [DeGeneres] will quit or that the show will be canceled," the source said. "The show feels done. It's going to be very hard to turn this around."
Another source, however, told Page Six that DeGeneres' contract with WarnerBros. would make it difficult for the latter to cut her from the talk show. The comedian is also not easy to replace.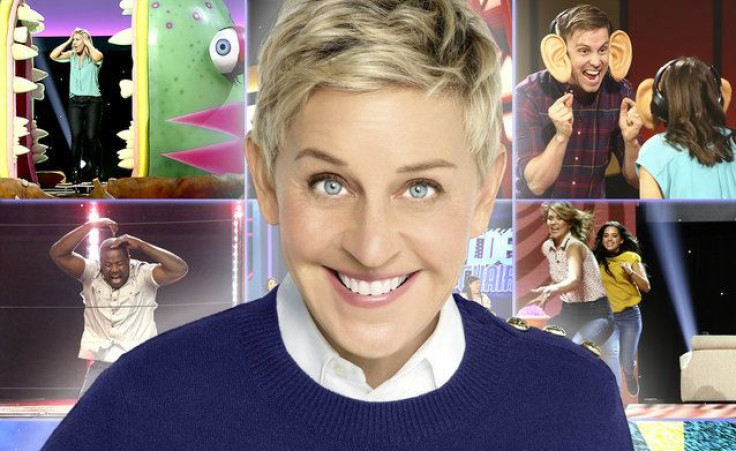 © Copyright IBTimes 2023. All rights reserved.