'Ellen DeGeneres Show' Return Rating On Par With 2019 Premiere Despite Controversy
KEY POINTS
"The Ellen DeGeneres Show" Season 18 premiere recorded similar rating as last year's
Twitter users have mixed opinions on DeGeneres' statement during the premiere episode
Sources said the working environment on the show has already changed for the better
Ellen DeGeneres has made her return on the small screen and the viewers have mixed opinions about it. But based on its rating, "The Ellen DeGeneres Show" did well for its premiere episode.
"The Ellen DeGeneres Show" returned for season 18 on Monday and its season opening rating is on par with last year's premiere, Deadline reported. The talk show recorded an overnight Nielsen household rating of 1.9 and ranked No. 1 in a lucrative ad demo.
The show's rating for adults aged 25 to 54 was 0.9, an increase from last year's 0.8, and it is the show's strongest premiere in the demo since 2016, Variety noted. "Ellen" also led the ad demo for female viewers aged 18 to 34 with 0.6 and those aged 18 to 49 with a 0.8 rating. In addition, the program was able to tie with "The View" at 1.1 for women viewers between 25 to 54 years old.
Based on the figures, the show performed well despite the criticisms it received following its premiere. Several criticized DeGeneres' speech when she returned as she still inserted jokes in her statement when many expected her to be serious.
"It would have been more powerful without the jokes .... it really brought your message down! It was a time for being serious and it making fun of things!" one commented.
But DeGeneres' ardent followers said that the humor in her statement only made it more sincere because that's the real her.
"Idk, she always inserts anecdotes and jokes into her conversations and whatever she says which is why I feel the little jokes made it a little more real and her? She didn't come out with a facade and acted like someone she's not, if you know what I mean," one responded.
Meanwhile, the show's employees told BuzzFeed News they weren't happy with the way the host apologized to them because they felt that she was making light of their toxic workplace allegations. DeGeneres reportedly asked them about their summer and said hers was "super terrific."
"Not only did Ellen turn my trauma, turn our traumas, into a joke, she somehow managed to make this about her," a former employee told the outlet.
Despite the complaints, some sources told Page Six that the working environment has changed and the employees were happy to be back on set.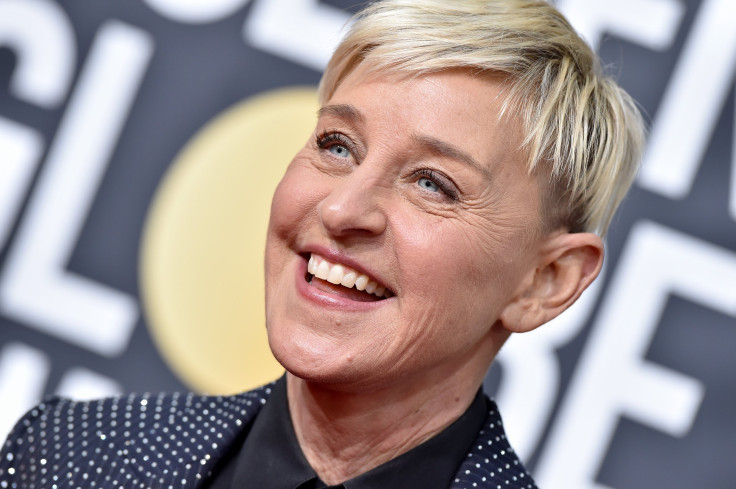 © Copyright IBTimes 2023. All rights reserved.
FOLLOW MORE IBT NEWS ON THE BELOW CHANNELS