Elon Musk Blasts Idea Of Armed Robots Saving Human Lives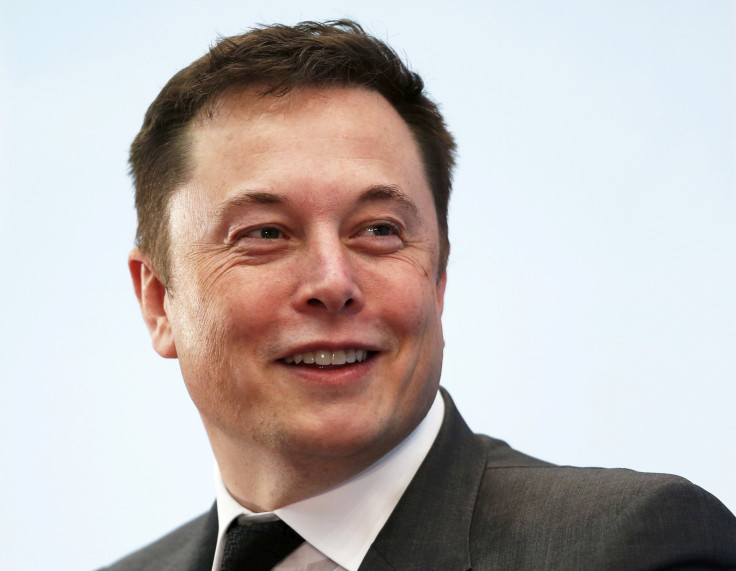 When it comes to the advancement of Artificial Intelligence, Elon Musk has made his opinion very clear: regulation will be key. The Tesla CEO has even worked on driverless or autonomous vehicles and still believes that the new technology poses some dangers in addition to the positives it offers.
On Monday, Musk took to Twitter to offer his insight once again. In a response to a video about how robot soldiers could make people safer, Musk used some sarcasm to dismiss the claim. The video from New Scientist proposed that robot soldiers could make decisions free from emotions, especially fear, which means they might be able to better fight than humans, "Letting robots kill without human supervision could save lives," read the first sequence in the video.
Musk responded with some sass, "... say scientists — among other insights gained — after a large vat of LSD overturned in the lab. Also discovered: humans are just sentient sponges, drywall tastes like a marshmallow and gravity is real. The last point remains heavily debated."
This isn't the first time he's taken to Twitter over his thoughts on AI. In July, Musk tweeted that Facebook CEO Mark Zuckerberg's understanding of AI was "limited" and just last month Musk said former Google employee Anthony Levandowski should "not be allowed to develop digital superintelligence. "
Musk has been outspoken about the dangers AI and robots pose for humans. The best case scenario as he sees it is that with the development of AI, humans will become something similar to a house cat. The way around this is the integration of a neural lace, which his company Neuralink is conveniently working on. He's also said that he thinks AI will be more advanced than humans by 2030 or 2040. This is something the famous physicist, Stephen Hawking, agrees with. Hawking recently said in an interview with Wired that AI might end up replacing humans altogether.
While he believes some types of AI integration would be good, he also has advocated for far more regulation as well. He advised governors from across the country to get regulation on AI development in place before the development gets out of hand at a National Governor's Association meeting in July. AI is the "biggest risk that we face as a civilization," Musk said, and said that first the government needs to set up a regulatory agency and then gain insight into AI and put regulations in place to ensure public safety.
© Copyright IBTimes 2023. All rights reserved.