Elon Musk Boring Tunnel Video: Updated Images Of Plan Could Make You Sick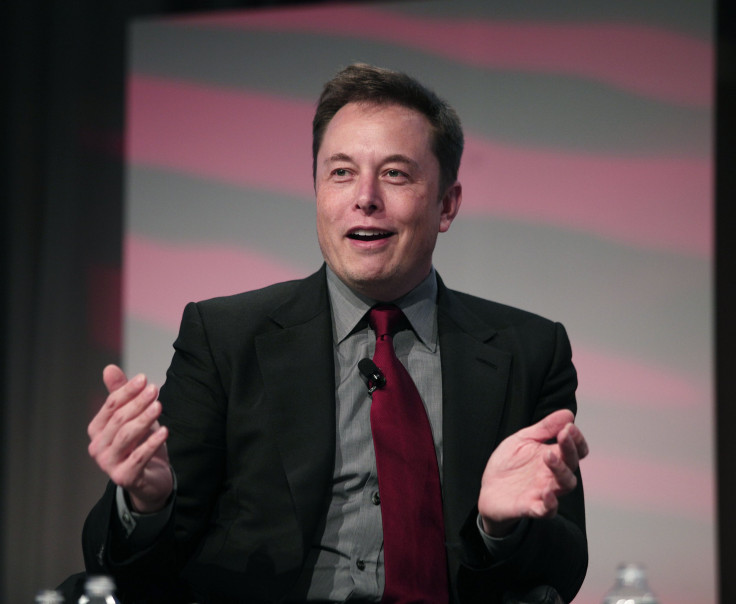 SpaceX and Tesla CEO Elon Musk shared new information about The Boring Company in a series of Instagram posts Friday, including a video of the test run of one of the platforms vehicles will travel on throughout tunnels -- which Musk warns could make you nauseous.
New videos and photos shared by Musk show the network of tunnels he envisioned to reduce traffic in Los Angeles is coming to life.
Read: SpaceX, Tesla CEO Elon Musk Reveals Name Of His Tunnel Boring Machine: Godot
Here's the new information Musk shared Friday, by order:
1. Musk first shared an image of the completed entry hole, staging area and starting tunnel for "Boring Machine 1," which he named Godot.
2. The Tesla CEO then shared a video of the first tunnel for The Boring Company.
"First tunnel for The Boring Company begins," he said on Instagram. "Full length of first tunnel will run from LAX to…Culver City, Santa Monica, Westwood and Sherman Oaks."
Musk added that future tunnels will cover all of greater Los Angeles.
3. In a third post, Musk shared a video on Instagram saying: "Cutterhead in operation at standard industry speed. Planning to jack this up by a factor of ten or more."
4. Musk then shared a picture of a boring machine segment.
"Boring machine segments have been lowered into the starter tunnel," he said. "Going through final assembly. Will be a few hundred feet long when complete."
5. Musk also revealed he has a pet snail, Gary.
"The race between Gary, our pet snail who lives in a pineapple, and Godot, our tunnel boring machine, begins soon!" he said on Instagram.
6. The coolest part of his series of posts was a video of a test run of the car skates vehicles will travel on through the tunnel network. Musk warns the video can "cause motion sickness or seizures."
"This is a test run of our electric sled that would transport cars at 125 mph (200 km/h) through the tunnels, automatically switching from one tunnel to the next," he said. "Would mean Westwood to LAX in 5 mins."
Musk previously released a video of how the tunnels would work. The clip shows a car riding onto a sled, which then lowers itself underground into a network of tunnels.
Read: Elon Musk Boring Tunnels: Video Shows What Project Could Look Like
The SpaceX CEO said in a February interview with Bloomberg he plans to create a large underground network that would include 30 levels of tunnels for cars and high-speed trains, like the Hyperloop.
Friday's boring tunnel machine images and videos come after Musk revealed Thursday he would name his first boring machine Godot, after the 1953 Samuel Beckett play, "Waiting for Godot." Musk said in a tweet he was naming boring machines after poems and plays.
© Copyright IBTimes 2022. All rights reserved.
FOLLOW MORE IBT NEWS ON THE BELOW CHANNELS