Elon Musk Jokes He's Open To 'Cage Fight' With Johnny Depp
KEY POINTS
Elon Musk joked that he would challenge Johnny Depp to a "cage fight" in a new interview
The SpaceX founder denied he had an affair with Amber Heard while she was married to Depp
Text messages heard in court revealed Depp allegedly threatened to cut off Musk's genitals after learning of their alleged affair
Elon Musk recently joked that he would be open to a face-off with Johnny Depp in a "cage fight" after text messages from the actor revealed he threatened to cut off the manhood of the Tesla founder's anatomy over an alleged affair with Amber Heard.
"If Johnny wants a cage fight, just let me know," Musk quipped to The New York Times when he was told of Depp's alleged text message to Heard.
Depp's text messages were read in court on Friday as part of the ongoing trial for the defamation case he filed against The Sun. He is suing the U.K. tabloid and its publisher over a 2018 report that referred to him as a "wife-beater" based on allegations of abuse made by Heard — which the actor has denied.
"Let's see if Mollusk has a pair, comes to see me face-to-face. I will show him things he's never seen before, like the other side of his d–k when I slice it off," the text message the London court heard stated.
Musk, who has been accused of having an affair with Heard while she was married to Depp, denied the cheating allegations made during Depp's trial.
"I definitely was not having an affair with Amber while she was married to Johnny, this is totally false," he said.
Musk also laughed off earlier claims of a threesome between him, Heard and model Cara Delevingne.
"We did not have the threesome, you know. So I think people think these things are generally more salacious than they are," Musk told The New York Times during the hour-long phone interview.
Giving Depp and Heard a piece of advice, Musk said they need to "bury the hatchet and move on." And when informed of the actor referring to him as "Mollusk," he commented, "Well, yeah, I hope he recovers from this situation."
It was reported earlier that Heard also had a nickname for Musk, "Rocketman," while she was still married to Depp. In the text exchange obtained by The Blast, she told Musk that she had the locks of the house changed and that she would seek a restraining order against Depp.
The billionaire offered Heard "24/7 security" after learning about an alleged incident between the actress and Depp, assuring her that it would be confidential.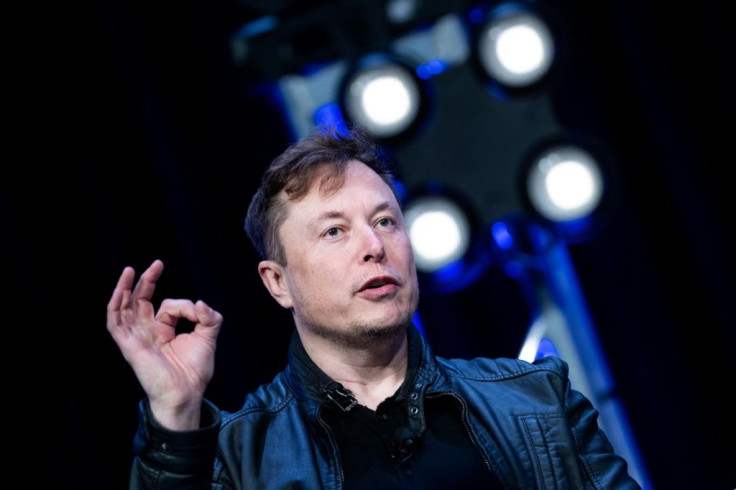 © Copyright IBTimes 2023. All rights reserved.