Elon Musk Restarts Tesla Production, Dares County To Arrest Him For Defying Lockdown Orders
KEY POINTS
Tesla has restarted production in its Fremont plant
Elon Musk confirmed its reopening defies government orders
Gov. Gavin Newsom was not aware Tesla has reopened despite talking to Musk about the plant's reopening "next week"
Tesla CEO Elon Musk has restarted production in Fremont on Monday and said he should be the only one arrested for defying California's orders to keep the plant closed.
Musk confirmed in a tweet Tesla is going "against Alameda County rules" by reopening. Reports also cited a full parking lot in the electric car factory, suggesting most of its 10,000 employees are back at work as of May 11.
"If anyone is arrested, I ask that it only be me," Musk tweeted.
On May 9, a notice was posted on the company website saying Tesla "has started the process of resuming operations" without indicating the date.
"Our employees are excited to get back to work, and we're doing so with their health and safety in mind," the Tesla statement read.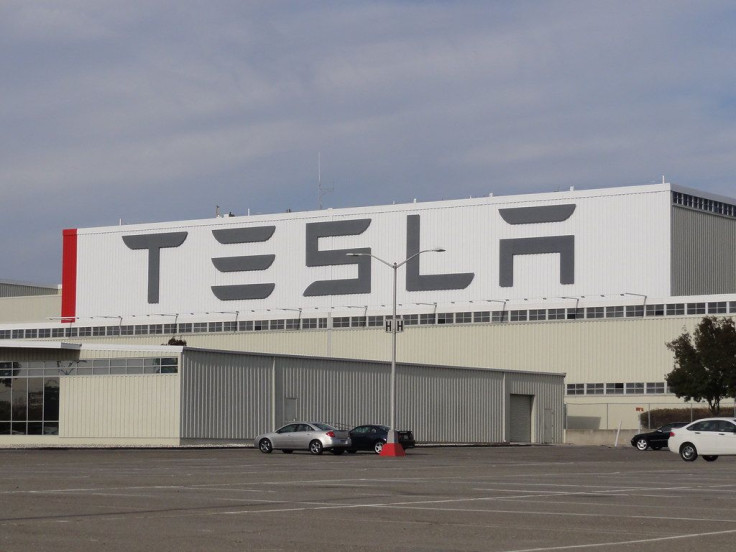 Minutes before Musk tweeted the reopening, California Gov. Gavin Newsom said in a press conference he is optimistic the electric vehicle factory could reopen as early as "next week." Reporters informed the governor, however, Tesla was back in production, apparently without his knowledge. Newsom also said he was able to speak to Tesla CEO over the weekend.
"As it was just mentioned, I need the details of that," Newsom said. "My understanding is when I walked up to the podium today that wasn't the case. I'm trying to monitor hundreds of thousands of businesses all throughout the state of California."
Tesla shut down March 23 as California imposed its shelter-in-place orders to slow down the spread of the coronavirus. The order was extended until May 30 based on the recommendations of the state's public health experts.
Musk has been vocal about calling out the order as "fascist" as it is "forcibly imprisoning people in their homes against all their constitutional rights." Instead of castigating or criticizing Musk, Newsom actually praised the Tesla boss for being "the perfect example" of a private sector assisting the government during the pandemic. Earlier, Musk committed to providing California hospitals 1,000 ventilators. He also shared the tweets and photos of these donations.
Meanwhile, Alameda County Sheriff Sgt. Ray Kelly, who was also not aware of Tesla's reopening, told reporters enforcement of the orders will come from the Fremont police. If Musk is arrested, he could face 90 days in jail and a $1,000 per day for violating the health order.
Alameda County has over 2,000 positive coronavirus cases and 71 deaths as of May 11.
© Copyright IBTimes 2023. All rights reserved.