Elton John Praises Princess Diana's 'Act Of Kindness' Towards People With AIDS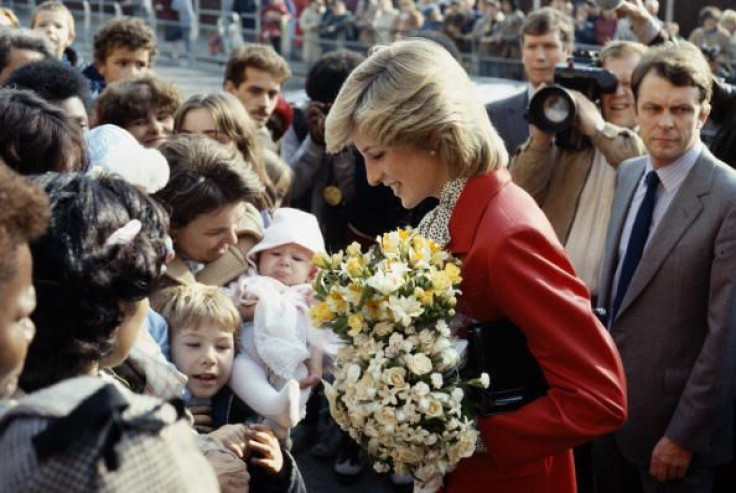 Elton John is impressed with Princess Diana's kindness to people living with AIDS.
On Friday, John spoke during the Princess of Wales memorial lecture at the French Institute in London. During his speech, the "Candle in the Light" singer recognized the efforts of the late princess to change the stigma attached to HIV/AIDS.
Elton said it was Princess Diana's "compassion" that caused her to "calmly shake hands with a gay man who was dying of AIDS when a diagnosis was a death sentence," as quoted by Daily Mail.
"One simple handshake, one gesture showed the world the desperate need for humanity for people living with AIDS," John said. "She knew the disease could not be communicated by hand. Her gesture meant nobody should be left behind. She did not distinguish between 'us' and 'them.'"
John was referring to the photo of Princess Diana shaking hands with an unnamed gay man who was dying of AIDS. The People's Princess was the first royal to do so, and she did it without any gloves. "HIV does not make people dangerous to know," Princess Diana said. "You can shake their hands and give them a hug. Heaven knows they need it."
John also added that the Lighthouse which Princess Diana visited regularly was the "sole beacon of hope at the height of the AIDS crisis." "The hospice equipment is gone and the building serves a completely different purpose," he said. "Only the plaques of remembrance in the garden tell the story. It is the story of how far we have come."
John and Princess Diana were close friends. He also developed a strong bond with her children, Prince William and Prince Harry. "Well, I spent some time with him in Sicily last summer, and I could tell that he was totally in love," John said about Prince Harry during his interview on ITV's "Lorraine" (via People). "He didn't really discuss much personally, but he said 'I'm in love,' and I thought, good for you."
According to John, just like Prince Harry, Prince William is very happy with his married life. The Duke and Duchess of Cambridge have been married for seven years now.
"Both those boys seem to be ecstatically happy," John explained. "And that's all you want people to be, no matter who they are."
© Copyright IBTimes 2023. All rights reserved.