Enhanced Missile-Defense Radar System To Be Deployed In Hawaii By 2023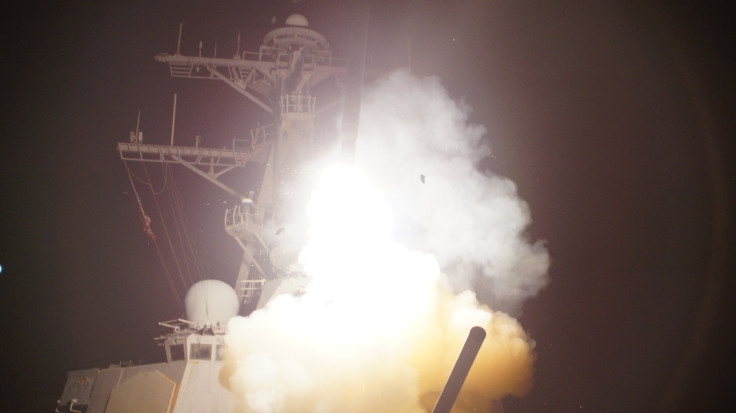 An enhanced missile-defense radar system will be deployed in Hawaii by fall 2023, said the head of the United States Pacific Command, Adm. Harry Binkley Harris Jr., on Wednesday.
According to a report by Starts and Stripes, Harris Jr., however, said the deployment of a state-based interceptor was not decided. In a written testimony, submitted as part of a hearing in front of the U.S. House Armed Services Committee, Harris Jr. said the process of identifying the area where the Homeland Defense System would be positioned was almost complete and the contract for the work was expected to be issued in 2018.
In reference to the radar system, Harris Jr., said, "The new radar will provide an enhanced ballistic missile sensing and discrimination capability in the Pacific and will increase the capability of the Ground-Based Midcourse Defense System to defend the state of Hawaii."
"This radar is being built to stay ahead of potential future threats," he added.
The Ground-Based Midcourse Defense System use interceptors which are launched from Fort Greely in Alaska and the Vandenberg Air Force Base in California. Harris Jr., in the written testimony, cited North Korea's nuclear test on Sept. 3 and the Hwasong-15 long-range intercontinental ballistic missile test on Nov. 28 to signal the fact that the East Asian country's experimentation with weapons could be used on American soil.
The report further stated that the Missile Defense Agency (MDA) has made a request for approximately $100 million in the financial year 2019 for the Hawaii radar system project and also for another similar system, which would be deployed in an undisclosed location in the Pacific.
Garry Pennett, director of operations of MDA, in a budget meeting at the Pentagon on Monday said, "One of the things that we need to do is maintain custody of the threat from birth to death, and so with terrestrial-based radars we have to put them in locations that we can maintain custody."
However, Harris Jr. was uncertain of what would come after the Hawaii-based radar system, which was believed to be some kind of missile interception system, the report added.
He said, "I'm not smart enough to zero in on a system for Hawaii."
Harris Jr. had earlier specified to lawmakers that he rooted for the MDA to work on a study to understand which kind of system of Hawaii-based interceptors would work the best. He said there were some options like Aegis Ashore, which had the capability to shoot down short to intermediate-range missiles. Another system was the Terminal High Altitude Area Defense System (THAAD) which also intercepted intermediate-range ballistic missiles.
The answer for a system best suited to Hawaii may be some other kind of "ground-based interceptor capability," said Harris Jr. "I think all those should be looked at."
"I think today — from the threat that we face in Hawaii from North Korea — Aegis Ashore and THAAD might not be the best platforms for Hawaii given the trajectory and the geometries of the missiles that are launched," he added.
Harris Jr. also said he felt "confident" for the time being that missile interceptors which were operated from Alaska and California would be enough to protect Hawaii.
"But I think in the years ahead, it would do us well to at least study the possibility of putting some kind of interceptor capability in Hawaii," Harris Jr. said.
"[G]iven where we think the North Korean capability might be in terms of their missiles in three or four years, in the early 2020s, I think we must continue to improve our missile defenses," he added.
© Copyright IBTimes 2023. All rights reserved.