Enlarged Prostate or BPH Treatment with Dr Allen's Device Backs New Kidney Stone Trial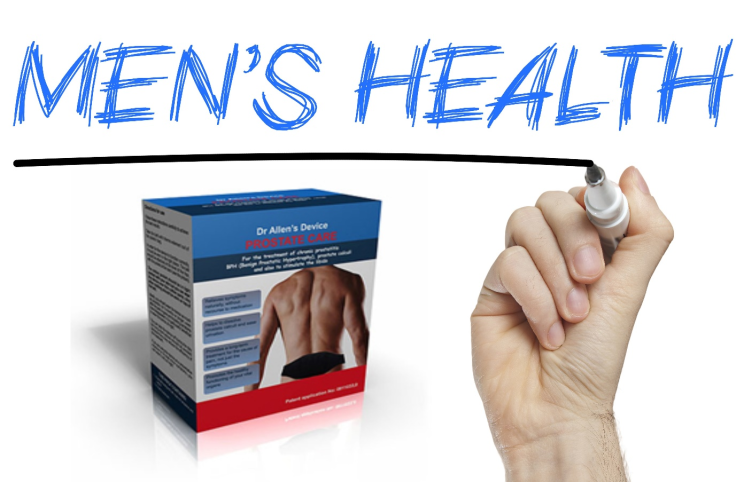 Dr Allen's Device is proven to help men with enlarged prostate, known as benign prostatic hyperplasia (BPH), and chronic prostatitis, a health condition associated with pelvic pain. The effectiveness of this non-invasive treatment has supported the launch of a new clinical study on the usefulness of Dr Allen's Device for people with kidney stones.
The therapy enabled by Dr Allen's Device is essentially natural - and yet its effectiveness has been proven in 2 clinical trials, and the data has been published in many scientific articles.
International Journal of Quality Innovation writes that "Innovative Thermobalancing therapy and Dr Allen's Device for the first time employ body energy to treat chronic prostatic diseases effectively". It explains that this treatment optimises blood circulation in the affected organ, improving its function, and tackles a health problem at its cause.
Thermobalancing Therapy and Dr Allen's Device are patented. It confirms the uniqueness of this treatment. Dr Allen's Device has been registered with the Medical Regulatory Healthcare Agency in the UK since 2010, so it has been approved for safety.
Standard prostate treatments may cause serious problems
Pros and cons of different prostate treatments should be considered carefully, as medications and surgeries do not actually treat the prostate, and their side effects often lead to new health problems:
1. Antibiotics and anti-inflammatory drugs may suppress the immune system, cause allergies, develop cardiovascular, liver and kidney diseases.
2. Alpha blockers for chronic prostatitis can cause retrograde ejaculation, simple semen loss, testicular pain, depression, and erectile dysfunction.
3. 5-alpha-reductase inhibitors may lead to a hormonal imbalance. Finasteride and Avodart may cause impotence, depression and even diabetes.
4. Prostate massage can damage the delicate tissue of the prostate gland, causing bleeding around the prostate, the formation of prostate calculi, acute epididymitis, etc.
5. All prostate surgeries destroy it and often cause irreversible complications and, consequently, depression.
In contrast, Dr Allen's Device and therapy work without side effects.
A new clinical trial on kidney stone treatment with Dr Allen's Device
Multiple case studies observed for over a decade show that Dr Allen's Device dissolves kidney stones. Encouraged by the efficacy data from 2 clinical trials on prostate conditions, Fine Treatment has launched a clinical trial on Thermobalancing therapy and Dr Allen's Device for kidney stone disease. This innovation study is supported by a grant from OxLEP Business and the European Regional Development Fund.

The importance of a new kidney stone treatment
The most common treatments for kidney stones are extracorporeal shock wave lithotripsy (ESWL) and percutaneous nephrolithotomy (PCNL). ESWL is used to break up a kidney stone into smaller pieces that may pass with urine. PCNL surgically removes larger stones. Sadly, ESWL and PCNL can damage kidneys and cause severe side effects, including high blood pressure and other health problems in the long-term.
Research shows that regardless of what treatment is used, 50% of patients develop new kidney stones within 5 years. So, they require a new surgical intervention, and this can worsen their overall health.
Non-invasive Dr Allen's Device for Kidney Treatment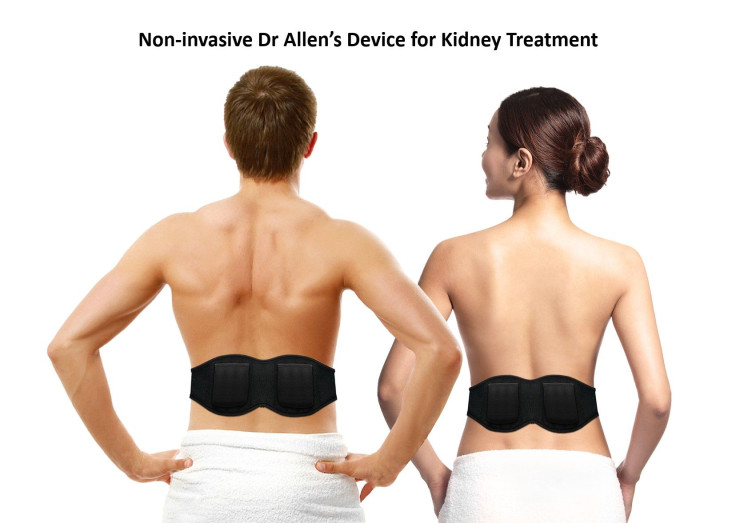 Thermobalancing therapy improves blood circulation in kidneys, tackling the cause of kidney stone formation. The design of the non-invasive Dr Allen's Device for Kidney Treatment makes it easy to wear at home. This therapy has no side effects, so compared to surgical kidney stone removals, it is a breakthrough innovation in the treatment of kidney stone disease.
Fine Treatment conducts innovative research, advances sustainability in healthcare, and enables the use of their patented medical technology and Dr Allen's Devices across the globe. Fine Treatment is the UK Department for International Trade registered supplier to international buyers. Dr Allen's Devices for BPH, chronic prostatitis, back pain, and kidney stone treatment are highly cost-effective. For over 10 years, Dr Allen's Device has been successfully used at home by thousands of customers.
FOR FREE to continue reading
✔️ Unlock the full content of International Business Times UK for free
offer available for a limited time only
✔️ Easily manage your Newsletters subscriptions and save your favourite articles
✔️ No payment method required
Already have an account? Log in