Epic Games Leaks All 'Genshin Impact 2.8' Details Ahead Of Official Announcement
KEY POINTS
"Genshin Impact" Update 2.8 livestream is scheduled this Saturday
miHoYo has not yet revealed when its plan to roll out the new update
"Genshin Impact" 2.8 will feature the Anemo character Shikanoin Heizou
The digital video game storefront Epic Games Store has inadvertently shared official details about "Genshin Impact" Update 2.8. The unscheduled update was caught by a Reddit user.
Although Epic Games reverted the update eventually, the cat is out of the bag, and fans now know what the new game's version will offer ahead of the official announcement from the Chinese gaming studio miHoYo.
According to the Reddit user who goes by the name RiversCroft, it looks like "Mihoyo themselves just uploaded 2.8's summary on their Epic Games page."
Based on the leaked art, the update would feature the event dubbed "Summer Odyssey." Available for a limited time, the new event will center on the latest version of the Golden Apple Archipelago, which miHoYo introduced in Update 1.6.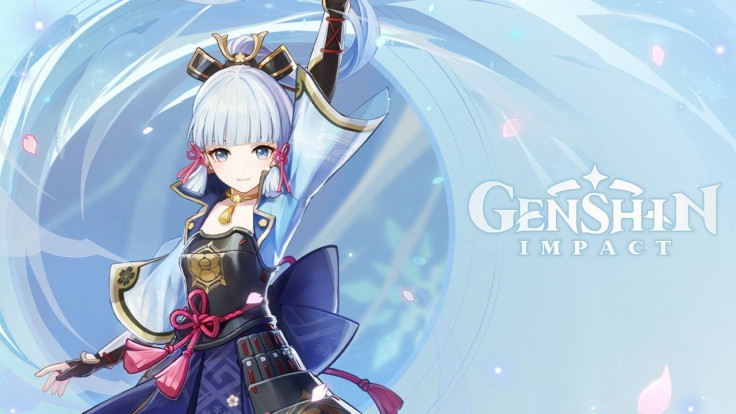 Moreover, it will focus on challenges and adventures and will star the Pyro character Klee. The incoming update will also debut the Anemo character and analytical harmony detective of the Tenryou Commission Shikanoin Heizou. He is described as "free-spirited and unruly, but cheerful and lively."
Other characters believed to launch in "Genshin Impact" 2.8 include the rerun of the 5-star Pyro Klee, the rerun of the 5-star Anemo Kazuha and the rerun of the 5-star Pyro Yoimiya. Apart from the usual new Story Quests and Hangout Events, the leak mentioned the launch of "new outfits" and a "general update to the dressing room," which might introduce a new feature besides new skins.
It is worth noting that when the Golden Apple Archipelago was first introduced in the game, Jean and Barbara got beach-themed skins first with the skin becoming free to all players eventually. If miHoYo followed the same routine, Fischl might get a new event-themed skin in the update while another character, perhaps Diluc, might get a new paid skin.
MiHoyo is scheduled to hold a livestream Saturday for the official announcement of "Genshin Impact" 2.8. The event will be available on the game's official YouTube and Twitch channels at 8 a.m. ET.
"Genshin Impact" is playable on PC, PlayStation 4, PS5, Android and iOS devices.
© Copyright IBTimes 2023. All rights reserved.