Epic Games Store Free Title Update: New Mystery Game Revealed, Breaks Traditional Wait
KEY POINTS
"NBA 2K21" is now available as a free download on the Epic Games Store
The game can be obtained for free by Epic Games Store members until May 27
PC players can now experience cross play between Epic and Steam platforms
In what could be a timely move for Epic Games Store users, the next big freebie has been revealed. Traditionally, the next game up for grabs for free is announced a week before they are made available. But for some reason, that practice has been changed, with news that "NBA 2K21" is now available at no cost.
"NBA 2K21" will replace the previous free game offering from Epic Games, "The Lion's Song" from Mi'pu'mi Games. The adventure game gave subscribers a chance to try out the struggles of Austrian artists and scientists in the early 20th century. But now, attention shifts to some action-packed gaming that comes right in the nick of time with the NBA play-in tournaments underway.
But like other free offerings on the Epic Games Store, "NBA 2K21" will only be available for a limited time. It is free to get until May 27 at 11 a.m. EDT, meaning gamers who want to get into some hardcourt action need to get their hands on the popular basketball video game as early as now.
Aside from NBA playoff action, the free game offering is also well-timed with NBA jerseys coming to "Fortnite," The Verge reported. Basketball buffs can start buying them this Friday.
After May 27, Epic Games will likely announce a new mystery game.
Worth noting as well is that 2K mentioned that PC players can also cross-play "NBA 2K21" on Epic and Steam platforms. This should further boost interest in the game, particularly among those who want to try going head-to-head in some friendly virtual basketball matches.
Getting hold of "NBA 2K21" on Epic Games is easy. For those who don't have an account, just sign up and add the free game to one's game library. This will remain free and playable for as long as the account is active.
Aside from that, gamers may want to check out other games at the Epic Games Store. It is also offering $10 Epic Coupons once more which can be used on eligible games that cost $14.99 or more. These are automatically applied after game purchases for the period of May 20 to June 7.
More details on this can be found here.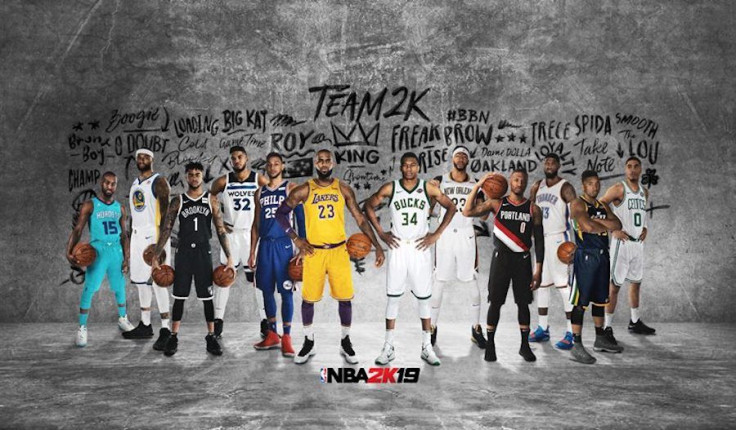 © Copyright IBTimes 2023. All rights reserved.