Equal access a far cry in elite UK universities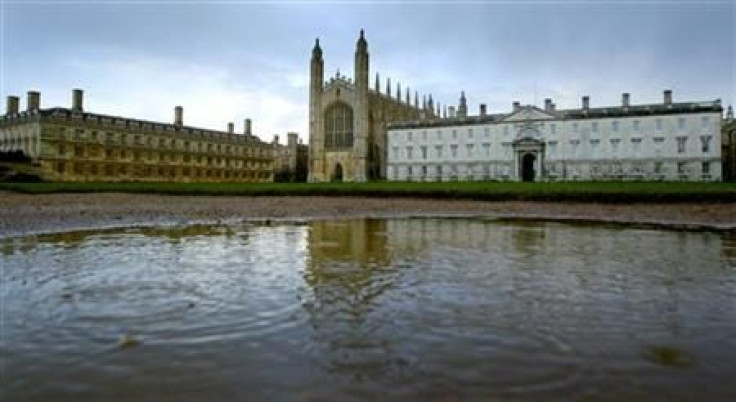 Latest studies by Sutton Trust, an educational charity in the United Kingdom given to extensive in-depth research on social mobility through education, have revealed the stark socio-economic inequities in the country's higher education system. Research by the Trust shows that private school students in the country are 55 times more likely to win a place at Oxford or Cambridge and 22 times more likely to go to a top-ranked university than students at state schools who qualify for Free School Meals.
At Oxbridge, less than 1% of students admitted between 2005 and 2007 were students entitled to free school meals and the corresponding number at the other 25 most selective universities was not too heartening either, at around 2%. However, universities based in cities were found to be more inclusive than those in rural areas, even if they were more selective academically.
The study also found that the mismatch in participation could be traced to a gap at the GCSE level itself, wherein students at fee-paying schools were three-and-a-half times more likely to get five A*-C GCSEs including English and Math than pupils from poorer homes.
Findings of the Sutton report further compound the current miseries of the British university system, which is reeling under trebled tuition fees, deep cuts to funding and teaching budgets, plus a 10000-strong reduction in the number of places on degree courses in England.
While the Department of Business, Innovation and Skills responsible for university education proposes a new £150m National Scholarship Program to subsidize education for poorer students, Sir Peter Lampl - Chairman of the Sutton Trust - says in the report that the fund should not be exclusively used to provide individual financial assistance to such students. Instead the report suggests that the fund be used to encourage and stimulate other important access work in universities, such as proven outreach schemes to raise aspirations.
The Sutton Trust is also opposed to the Browne Review's proposal to merge the Office for Fair Access with the Higher Education Funding Council for England. Instead, it argues that Offa's independence should be strengthened through the creation of a board that includes representatives from outside the higher education sector.
© Copyright IBTimes 2023. All rights reserved.