Eric Cantor's New Employer Faces Investor Claims It Misled Them Ahead Of Coty IPO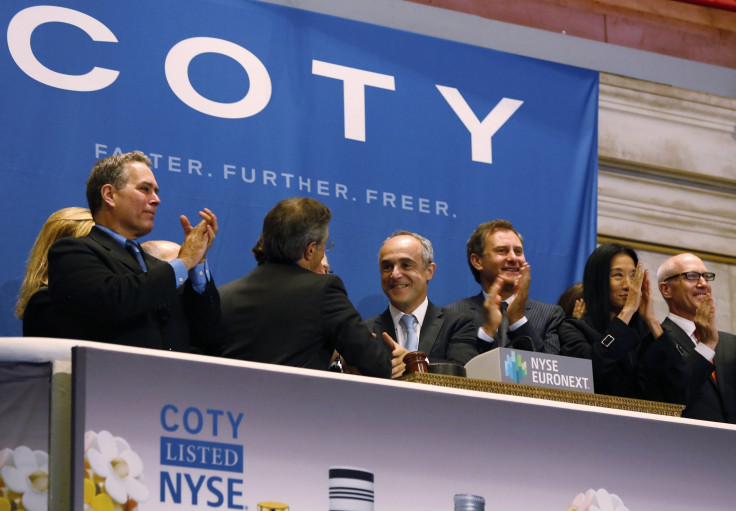 The Wall Street firm that former House Majority Leader Eric Cantor has joined this week faces accusations from investors of failing to disclose facts and trends that were negatively affecting a company before its IPO.
Cantor, 51, who was the No. 2 Republican in the House and a possible future speaker, shocked pollsters in June when he lost his Virginia primary to an underfunded, unknown, conservative college professor. Resigning his leadership and his seat months before the normal end of his term, he has abruptly switched careers to become a vice chairman and board member at Moelis & Co. (NYSE:MC) beginning this week. Cantor will help the New York bank compete for business overseas and advise corporate and investor clients on deals, the firm said Monday.
Moelis, along with more than 30 other firms and individuals, is accused by investors of crafting a false and misleading registration statement in June 2012 for the June 2013, $1 billion IPO of Coty Inc. (NYSE:COTY), a New York-based global beauty products manufacturer. Subsidiaries of banks JPMorgan Chase (NYSE:JPM), Bank of America (NYSE:BAC) and Deutsche Bank (NYSE:DB) are among the defendants with Moelis & Co. who served as underwriters for Coty's IPO.
"Undisclosed to investors was the fact that Coty's U.S. and European customers, particularly U.S. mass retailers like Wal-Mart and Target, were 'destocking' Coty products," investors, led by Eugene Stricker and Michael Bollinger, claim in the class-action lawsuit. Destocking occurs when retailers decline to purchase new inventory of a product and discount the remaining product to clear it from shelves.
Coty's stock steadily fell 23 percent from its IPO until February, when the stock began climbing again and has hovered around its initial value since June.
Also, Coty and global cosmetics store Sephora had ended a partnership to produce a line of OPI brand nail polish before the IPO. Sephora had stopped purchasing the OPI brand nail polish from Coty and lowered the price of its remaining inventory, but this was not reported in the registration statement, the lawsuit alleges.
Moelis and seven others underwrote about 700,000 shares each, while JPMorgan and Merrill Lynch underwrote the most at about 14 million shares each. Coty issued a total of 57 million shares of common stock.
The plaintiffs asked the U.S. District Court for the Southern District of New York in July for a trial by jury, and in late August, Judge Richard Sullivan ordered the defendants to address the accusations in a letter no later than Sept. 23.
Moelis & Co. was founded in 2007 by Ken Moelis, an investment banker who's credited with building Swiss bank UBS's investment banking operation in the U.S. Moelis became president of UBS's investment bank in 2005. Before that, he became known as the top dealmaker in the Los Angeles office of Donaldson Lufkin & Jenrette in the 1990s.
The New York-based firm has more than 500 employees in 15 offices across North America from Boston to Los Angeles to Houston, as well as in Britain, France, Germany, India, Japan, China and Australia.
Anonymous posters claiming to be Moelis employees on the company review website Glassdoor have given the company 2.8 out of 5 stars, citing beer and pizza on Fridays as a perk but reporting dishonest hiring practices, zero work-life balance "even by banking standards" and "horrible culture."
According to a regulatory filing, Cantor will receive an annual base salary of $400,000, with an additional $400,000 signing bonus, $400,000 in restricted stocks transferred quarterly beginning next year and another $1 million in stocks released to him incrementally after his third year at the firm.
Though Cantor has not worked on Wall Street before, his wife Diana has. She was a vice president of Goldman Sachs for five years and now works for an investment management firm. She also sits on several corporate boards and chairs the Virginia Retirement System.
© Copyright IBTimes 2023. All rights reserved.