Eric Langlois: New Millford Photographer Goes Missing Near Lovers Leap State Park, DEAP Scales Back Search After One Week [PHOTO]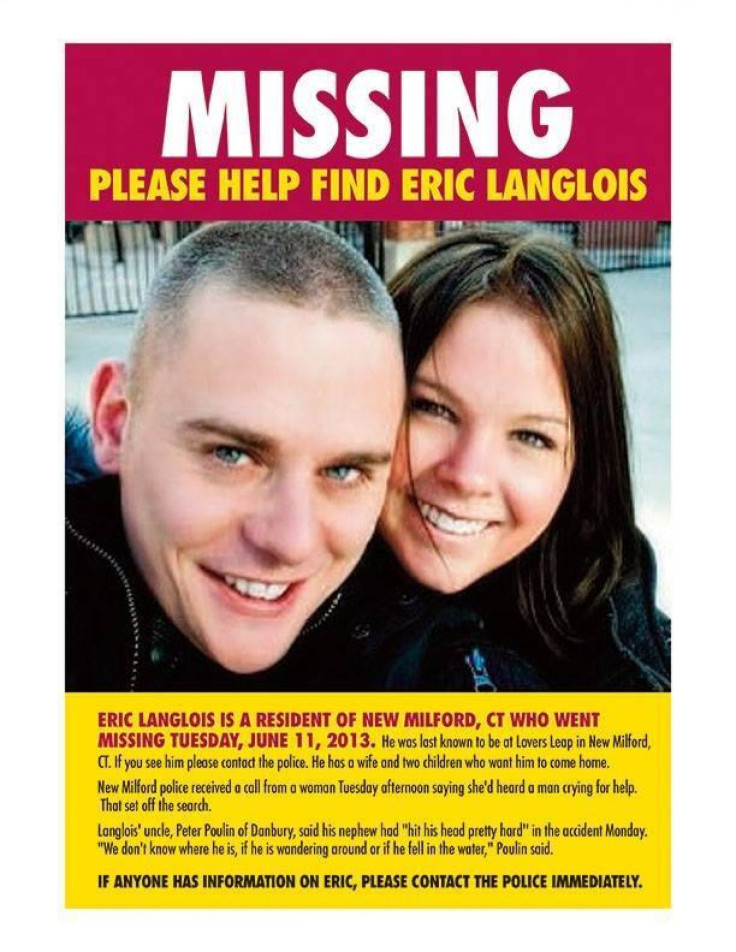 Authorities in Connecticut are scaling back a search for a popular wedding photographer and father of two who went missing just last week.
Reports indicate that Eric Langlois, 33, of New Milford, Conn., was last seen Tuesday, June 11, by his wife, Amber, before she dropped him off at Lovers Leap State Park in New Milford to retrieve his mountain bike, which had fallen into the water when he biked there the day before.
Shortly after Langlois was dropped off by his wife, police received a 911 call from a woman who'd been hiking in the park and heard a man call for help.
"We're not sure if he ever found his bike, [or] if he was trying to pull his bike up and fell in," Amber told reporters. She went on to describe her husband as having a "badly scraped left shoulder" and cracked helmet after his initial crash.
"Looking back, he did seem a little unusual," she said. "My sister noted his pupils were dilated and his balance was a little off."
In the days following Langlois' disappearance, family, friends and fellow photographers joined with state and local police to launch an all-out search, combing the park and nearby Lake Lillinonah off the Housatonic River.
"It was overwhelming the amount of people that showed up, brought flashlights, brought water, whatever they could do to help find Eric," Amber Langlois said.
But almost one week later, and with no sign of Eric, the state's Department of Energy and Environmental Protection said it was scaling back the search to conduct only periodic sweeps of the lake and surrounding area and follow up on any new leads.
"Everyone at DEEP understands that this is an emotional and sad time for friends, family and colleagues of Eric Langlois. Our hearts go out to them," said a statement issued Sunday night, according to the New Haven Register.
© Copyright IBTimes 2023. All rights reserved.