ESports Championship Series: Twitch And FaceIt Launch $3.5M League Where Teams Can Be Co-Owners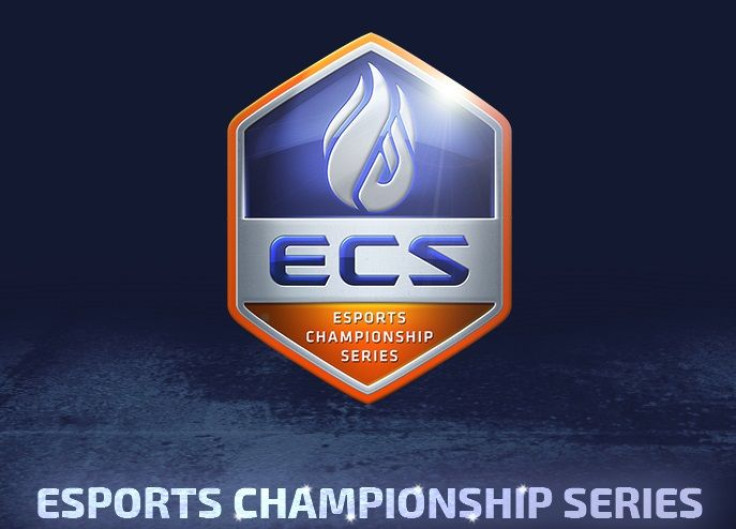 Despite its incredible growth, eSports remains a fractured entity with individual fiefdoms built up around individual games. Turner Sports' "ELeague," debuting in May, is a first attempt to create an overarching structure spanning games, teams and developers. Amazon's Twitch, the streaming platform of choice for eSports, and FaceIt, a competitive gaming platform, want to take that concept a step further with the Esports Championship Series. In the eSports league launched Wednesday, teams are not only competitors, but co-owners invested in a $3.5 million prize and team support payout.
The Esports Championship Series will feature 20 teams — 10 from North America and 10 from Europe — of the best "Counter-Strike: Global Offensive" teams competiting for the championship and shaping the future of the league. The teams are co-owners in the ECS, similar to the structure seen in the NFL. Each team will a part of the revenue sharing process, split profits with the league and will have a say in how the league is regulated.
"We make the community our first priority and as such, we're excited to support the first eSports league that positions teams as co-owners," said Michele Attisani, co-founder of FaceIt, in a statement.
Championships built around "League of Legends" or "Dota 2," two of the biggest eSports scenes with millions of viewers and dollars at stake in major tournaments, are controlled by Riot Games and Valve, respectively. Each of the developers, Riot Games for "League of Legends" and Valve for "Dota 2," are responsible for running the tournaments and setting up the rules of player conduct. ESL, the biggest tournament organizer and league operator, follows a similar format where leagues consist of tournaments leading up to a world championship. Players do not have claim in the ownership of the league or how it's regulated.
"We've listened to what the teams and players are looking for, which is to have a bigger voice in the movement," said Stuart Saw, director of Esports strategy, Twitch, in a statement.
Teams will work with the league to set up a code of conduct, payment system and other benefits. Twitch and FaceIt will provide travel, accommodations, tournament site and player lounges. A development league featuring newer teams will be incorporated in the second season of the ECS.
A pre-show of the new league can be viewed below beginning at 8:30 a.m. PDT (11:30 a.m. EDT). Closed qualifiers for ECS Counter-Strike begin Wednesday at 9 a.m. PDT (12 p.m. EDT). Teams competing in the qualifiers include G2 Esports, mouseesports, HellRaisers, Gambit, Splyce and Selfless.
Watch live video from FACEIT TV on www.twitch.tv
© Copyright IBTimes 2023. All rights reserved.