eSports Gaming League ESL Releases Statement About Drug Testing Players For First Time, Starting In August. But What Are The Consequences For Players?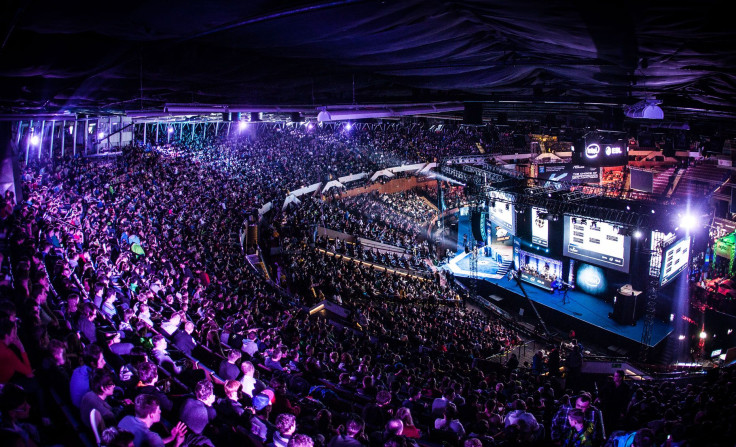 In a first for the electronic sports industry, ESL, the largest and oldest eSports organization, announced in a statement Thursday that it will test players for performance-enhancing drugs, starting with the ESL One Cologne tournament in Germany Aug. 22-23.
This is all thanks to a video that surfaced last week. Controversy struck the eSports community on July 12 when professional "Counter Strike: Global Offensive" player Kory "Semphis" Friesen admitted in a interview in a YouTube video that he and his teammates at Cloud9 used Adderall during the ESL Katowice tournament in Poland on March 12-15.
"The ESL comms were kind of funny in my opinion. I don't even care, we're all on Adderall. I don't even give a f---," Friesen said in the interview.
Watch the YouTube video below and skip to 7 minutes 43 seconds to see the part about Adderall.
ESL was not happy. In its statement, the organization said, "The increasing size of prize pools has also made the temptation of rule-breaking even greater ... [W]ith this in mind, today we are announcing the beginning of the steps we'll be taking as an organization in order to determine and enforce guidelines and rules surrounding the use of performance enhancing drugs (PEDs) at ESL events."
ESL is teaming up with the Nationale Anti Doping Agentur (NADA) and the World Anti-Doping Agency (WADA) to create the new policy for ESL events. The tests at ESL One next month will be administered as "skin tests," with testing to follow at the Intel Extreme Masters, ESL One and ESL ESEA Pro League events once an official drug testing policy has been established "and tournament rules updated accordingly."
A list of banned substances, methods of testing and "potential disciplinary actions for players caught using PEDs and/or admitting to having used them" will be provided by ESL to team managers and owners.
"It is no secret that drug abuse is a real problem in eSports right now, so I'm happy to see the ESL taking steps to counteract that," said video game lawyer Ryan Morrison. "Generally, the purpose of leagues or schools drug testing is never to pursue criminal charges afterwards.
"In fact many leagues have it in their bargaining agreements and many schools have it in their policies that only the league or school can discipline for positive tests, and no outside law enforcement will be brought in. Confidentiality is oftentimes a big part of these tests, so you will rarely see it go from suspension to criminal charges, if ever."
So more than likely the disciplinary action will include bans and the revoking of any awards won by teams that test positive or admit to using performance-enhancing drugs, which for a professional gamer can be career-ending.
This announcement comes just days after an eSports documentary, "All Work All Play," was released. It follows a number of "League of Legends" teams, including Cloud9's LoL team, through the ESL Katowice tournament in 2014.
Other controversies that hit eSports include allegations of match-fixing and managers being fired for threatening players.
© Copyright IBTimes 2022. All rights reserved.
FOLLOW MORE IBT NEWS ON THE BELOW CHANNELS