From Etsy To Millions: How One Young Entrepreneur Beat The Odds And Found Success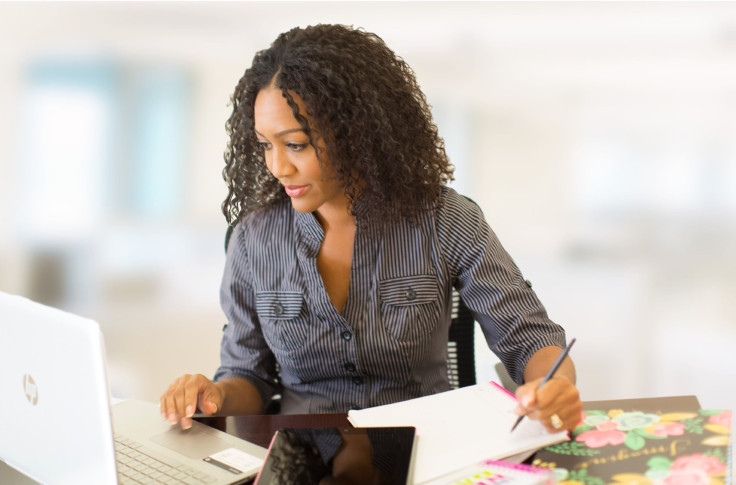 Starla Tyler hasn't pitched her business on Shark Tank. She didn't graduate from Harvard or another prestigious Ivy League school. She doesn't even have a business degree.
And yet, the 34 year-old former teacher and mother of two from Highland, California, recently passed a milestone most entrepreneurs aspire to but few achieve. In 2015, after less than four years in business, her toy makeup company Little Cosmetics generated over $1 million in sales. She's on track to do even more this year. Sales for the first quarter of 2016 were triple what they were in the first quarter of 2015.
"I always wanted to be an entrepreneur," Tyler said. "I always wanted to be in charge of my work schedule and make my own time. I prefer to dictate my day."
Prioritizing work-life balance over a stable job is an increasing trend among young workers who have grown up in the startup boom of companies like Facebook and Uber. Two-thirds of employees under age 35 who quit a job cite "lack of flexibility" as a reason, and 74 percent say they want to be able to work flexible hours without facing stigma, according to a recent study from Ernst & Young. More so than any other generation, millennial couples are more likely to want to share responsibility for earning income and caring for children. Many view entrepreneurship as the best path to achieving that balance, but few manage to build a sustainable business.
Tyler's success is unusual. Women are about half as likely as men to start a new business, according to the Kauffman Index, which tracks startup activity. Among those who do become entrepreneurs, fewer than 2 percent see their business pass the million-dollar mark in annual revenue, compared with 6.3 percent for men, based on an analysis by the National Women's Business Council.
Regardless of gender, entrepreneurs often face an uphill battle. Far more businesses fail than succeed, and most successful entrepreneurs have at least one failure under their belt before they find a formula that works. Still, Tyler's journey paints a picture that other women-owned small businesses or aspiring entrepreneurs can emulate.
Think Big, But Start Small
Tyler originally created the play makeup kits for her daughter, who was a toddler at the time, as a way to distract her from getting into Tyler's real makeup. She loved it, which inspired Tyler to try selling a few on Etsy. She was familiar with the online marketplace, having previously used it to sell custom-designed stationery.
The ability to test an idea on the internet with relatively low risk and overhead has allowed more Americans to dip their toe into the world of entrepreneurism. The majority of Etsy sellers, 86 percent, are women, and they are twice as likely to be under 35 than other U.S. business owners.
"I started very small. I bought 30 compacts and 30 eyeshadow containers. I put in the colors myself. I sold that, and then I took that money and I bought a little bit more," she said. "I didn't want to get in over my head."
That mindset is at odds with the characteristics often associated with successful entrepreneurs: aggressiveness, dominance and independence. In fact, taking a conservative and calculated approach to business is typical of many female chief executive officers, regardless of company size. Even at publicly traded companies, women in leadership positions have a lower appetite for risk than their male counterparts, according to Walayet A. Khan, research director for the Institute of Global Enterprise and a professor of finance at the University of Evansville.
Khan's research confirms what Tyler's example suggests: Taking a more conservative approach to business is often better for a company's bottom line. "Holding all other factors constant, firms managed by female CEOs perform better than male CEOs," he said. Starting small and growing carefully doesn't mean the business will never become big.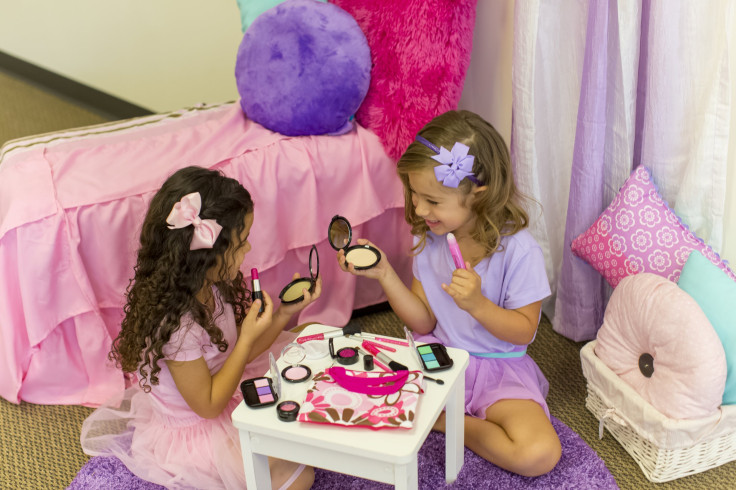 It Takes a Village
Even with the best laid plans, sometimes growth comes when you're least expecting it. Tyler learned that the hard way the first holiday season she was in business. She was selling Little Cosmetics on Etsy, while still working as a teacher during the day. Seemingly overnight, sales increased by over 300 percent.
"I would check my email on my phone at lunch, and I would see all these sales. I couldn't even be excited for them because I was like how am I going to do this? There just weren't enough hours in the day," she said.
Fortunately for Tyler, her family was willing to help. She and her husband, Rashad, would put the kids to bed and keep working late into the night. "One of us would sometimes fall asleep and then we'd wake up and just keep working," she said. Before long her parents started pitching in, as did her in-laws. Even her kids got involved. "We'd go to the post office, and they'd carry little bags with them and help me deliver stuff. Everyone was helping," she said.
Family support isn't always easy to come by for business owners. According to a new report from the Kauffman Foundation, entrepreneurs often report greater job satisfaction, but lower family satisfaction, especially among women. When married women run their own company, only about a third have a spouse who takes on a support role for the business, as opposed to 60 percent of spouses for married men.
"Launching a business is inevitably going to affect and impact — and benefit — the family," said Michele Markey, vice president of Kauffman FastTrac, the Kauffman Foundation's entrepreneur training program, and author of "SheVENTURE: Success Strategies for Female Entrepreneurs." "It's a family discussion. Having open discussions on what we're doing, what we're hoping for, what we're planning, and how we're going to make it work is a healthy way to start."
Know When to Fan the Flames
Despite the free family labor and low startup costs, Tyler eventually realized she would need more cash to take Little Cosmetics to the next level. Reinvesting the profits was helping her grow, but it wasn't enough. "Initially, I just had enough money to purchase my supplies. I was breaking even," she said.
Tyler first turned to her parents, who provided her a small loan to cover the cost of testing the plastic pieces for the toy makeup. When she was ready to expand her inventory so she could begin selling on Amazon, Tyler decided to apply for a bigger loan from the bank.
"I just googled small business loans," she said. She found a program online, and began the application process. "I called them, and I said I have a business, but I'm still on Etsy. I don't have a lot, but I think that what I have shows that I am growing and that I have a future with the business," she said. "They agreed, and they funded me."
Tyler was approved for a $12,000 loan with a decent interest rate, around 9 or 10 percent. The investment paid off. Not long after, her play makeup became the top-selling toy in its category on Amazon, a position it maintains today.
When considering outside funding, it's important to do so at the right time and for the right reason, according to Markey.
"At the end of the day this is an investment. You don't have to be the accountant, but you have to be able to let the financials tell you the story about what's going on in your business," Markey said. "We are programmed to think debt is bad, and in some cases it is. But if it's to invest in your business in a way that will allow you to grow, then sometimes debt isn't a bad thing."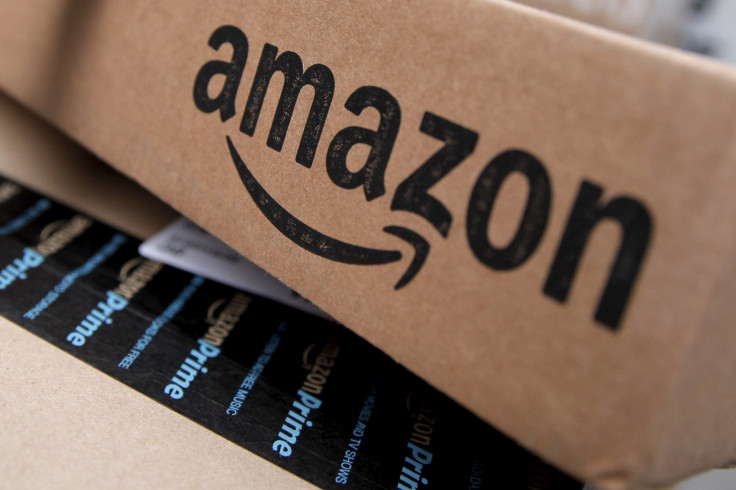 Trust Your Gut — and the Marketplace
Starting a business may not be for the faint of heart, but it doesn't require brilliance and courage of monumental proportions either. It's a matter of planning and goal setting, as well as defining your customer and testing the product in the marketplace. Finding a mentor and making connections in your local community can be invaluable as well.
"For women, when we look at the role models that are out there we don't always see people who look like us. So we start doubting ourselves, whether we realize it or not," said Markey. "Set that aside. Don't think that your idea is not worthy enough, or not brilliant enough. Don't list all the litany of reasons of why not. Think of all the reasons why and let the market tell you."
Tyler officially left her teaching job in 2013, turning down a promotion and a raise, to focus solely on Little Cosmetics. Her sister, Monica, began working for the company full time a year later. And last year, after completing an MBA program and leaving behind an engineering job, her husband, Rashad, joined as well. Tyler has big goals for 2016, hoping to finally land a deal with a big box retailer. International expansion is on the horizon as well.
"I had a lot of tears that first year. There were a few fleeting moments where I wished I had the simplicity and security of a teaching job," Tyler said. "Those were fleeting, though, because even at its most stressful and most exhausting, the vast majority of the time I am much happier running my business."
© Copyright IBTimes 2023. All rights reserved.