EU Airplane-Style Drone Regulations May Be Issued By 2019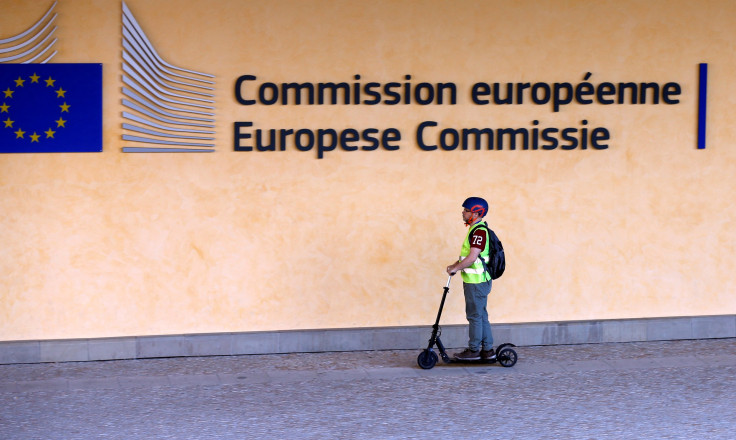 With drones getting more and more commonplace and the growing importance of regulating them, The European Commission recently proposed to put clear regulations in place for the use and ownership of drones within two years.
"Drones mean innovation, new services for citizens, new business models and a huge potential for economic growth. We need the EU to be in the driving seat and have a safe drone services market up and running by 2019. The EU needs to take a leading role worldwide in developing the right framework for this market to flourish, by unleashing the benefits for key economic sectors," EU Commissioner for Transport, Violeta Bulc, said in the press release.
Read: Drones Can Aid Those Suffering A Cardiac Arrest Before Ambulance Arrives, Researchers Say
The regulations, which will be worked out by the Single European Sky Air Traffic Management Research Joint Undertaking, will be employed across state lines and will apply to the European Union as a whole.
One of its goals will be to assign airspace to drones, so they do not interfere with incoming air traffic. The commission's proposal assigns a "U Space" to drones, covering an altitude of up to 150 metres. This regulation is important also for standardization of drone-based services such as making deliveries.
The commission wants to ensure drones have the same safety levels as manned aviation. For highly automated drones, it is developing a system to let them fly safely and avoid obstacles. There will also be a system for registration, e-identification and geo-fencing for drones. E-identification refers to an electronic framework of drones, which can identify them both in the air and on the ground. Geo-fencing would restrict any drones from entering restricted areas using GPS signals.
While the European Union has got a head start on the comprehensively regulating drones , the idea is also catching on globally. While some countries have some basic rules in place others are yet to match up.
The U.S. Federal Aviation Administration issued small aircraft system regulations to monitor and regulate drones in June 2016. It determined the maximum height for drones could be up to 400 feet above ground level, which is much less than what the EU is permitting.
According to Marketsandmarkets the global drone market will reach a size of around $28 billion by 2022. The European Commission estimates the market for drone based services could reach a valuation of 10 billion Euros (around $11.5 billion) just in the European Union alone.
Read: Drone Rules: White House Wants To Allow Law Enforcement To Track, Destroy Drones
With such as rate of growth projected for both drones and drone based services, it is essential drones are regulated. Civil and commercial usage of drones is only set to increase as many delivery based services, including Amazon's Prime Air and even logistics companies like UPS are actively investing in the technology. It is expected to steadily become a replacement for transportation services, which have been human-driven up till now.
Far from being a niche product that it was once, the drone has entered the mainstream and now finally, legislation is also catching up with it.
© Copyright IBTimes 2023. All rights reserved.
FOLLOW MORE IBT NEWS ON THE BELOW CHANNELS