EU Sues Argentina For 'Protectionism' As Trade Row Deepens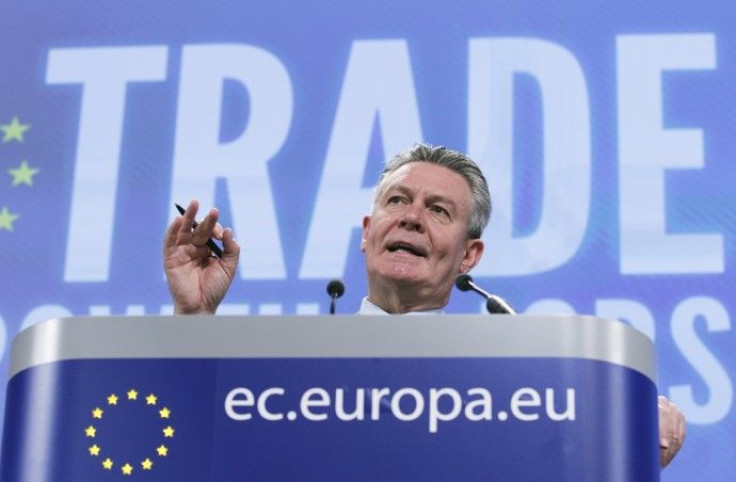 The European Union has filed a suit with the World Trade Organization against Argentina's import restrictions, raising another dispute between the EU and the South American nation only weeks after Buenos Aires nationalized Spanish oil firm Repsol's subsidiary in the country, YPF.
The EU's executive commission said Argentina's imposition of import licenses and an obligation on companies to balance imports with exports breaks international trade rules and should be abolished.
The EU said in a statement: Argentina appears to issue non-automatic import licenses in a discretionary way with burdensome procedures, long delays up to six months and under unacceptable and non-transparent conditions.
EU trade commissioner Karel De Gucht complained in Brussels: Argentina's import restrictions violate international trade rules and must be removed. The trade and investment climate in Argentina is clearly getting worse.
De Gucht claimed that 19 other unnamed trading partners have "expressed concern" about Argentina's increasingly protectionist attitudes.
BBC reported that the EU exports goods valued at €8.3 billion ($10.4 billion) annually to Argentina, while EU nations import €10.7 billion ($13.1 billion) of goods each year from Argentina.
However, DeGucht noted that this is not necessarily a fight between Europe and Argentina.
This is not a spat between Europe and one of its trade partners, he said. Europe is not a lone voice, Europe is not the only one complaining… In this spirit... we would welcome any of our trade partners joining our action in the coming days and weeks.
European officials in Brussels are seeking to engage in direct talks with Buenos Aires to discuss the matter. Under WTO rules, they will have 60 days to resolve the ongoing issues. If no agreement can be reached the WTO will then issue a ruling on the legality of Argentina's actions – but that could take years.
DeGucht also indicated that this case has no relation to the YPF-Repsol imbroglio.
© Copyright IBTimes 2023. All rights reserved.
FOLLOW MORE IBT NEWS ON THE BELOW CHANNELS