Euro Zone Manufacturing, Employment Drops, Sending Euro, Stocks Tumbling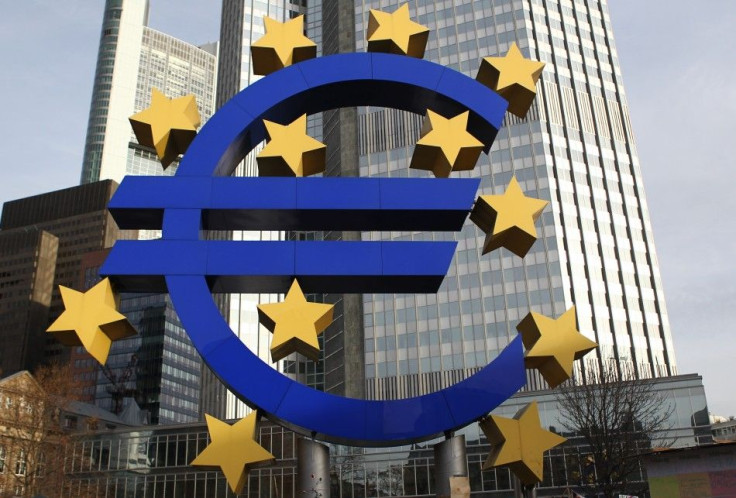 Euro zone manufacturing shrank at the sharpest level in nearly three years in April and unemployment rose to a record high in March, sending the euro falling against the dollar Wednesday.
Unemployment in the 17-country euro zone rose by 169,000 in March, increasing unemployment to 10.9 percent, according to official reports released Wednesday. That figure is the highest level since the formation of the euro in 1999.
The Purchasing Managers Index (PMI) for the euro zone fell to 45.9 in April from 47.7 in March. The number was revised downward from a preliminary reading and the lowest level since June 2009. Economists polled by Dow Jones Neswires had expected no change from the initial 46.0 reading. Any level below 50 indictates a decrease in activity.
Both bleak results pulled down the euro, which was down 0.59 percent to $1.31 Wednesday morning.
Meanwhile, the U.S. ISM manufacturing index rose to 54.8 in April from 53.4 in March, the highest level in 10 months.
It's definitely disappointing. After Tuesday's ISM manufacturing data, the market was primed for an upside surprise, so this definitely takes the steam out of the sails, Boris Schlossberg, director of currency research at GFT, told Reuters.
The region's most troubled countries had some of the weakest results, as austerity programs cut into growth. Italy's PMI fell to 43.8 from 47.9 in March. Spain was down to 43.5 from 44.5. Greece was down to 40.7 from 41.3. The only gains came in Ireland and Austria.
© Copyright IBTimes 2023. All rights reserved.