European Markets Rise On Monetary Easing Expectations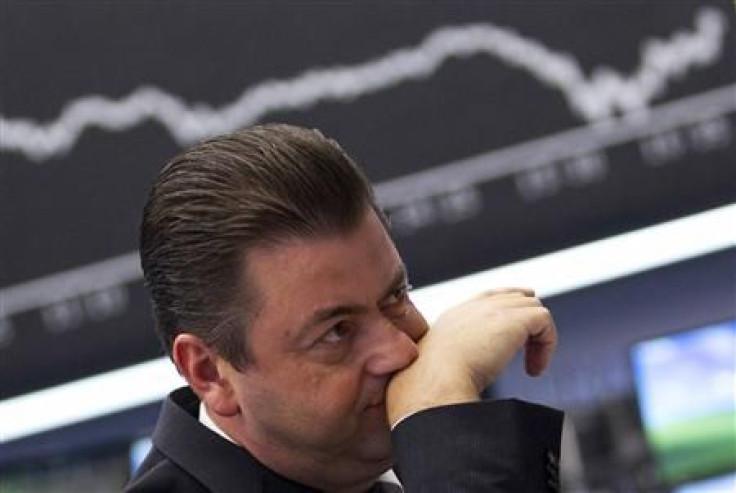 European markets rose Tuesday amid expectation that central banks around the world would coordinate to announce stimulus measures to revive global economic growth.
The German DAX 30 index rose 0.37 percent or 23.95 points to 6520.03. Shares of Allianz SE rose 1.22 percent and shares of Volkswagen AG advanced 0.72 percent.
The French CAC 40 index was up 0.37 percent or 12.06 points to 3252.26. Shares of Societe Generale SA rose 0.69 percent and shares of Peugeot SA advanced 1.77 percent.
London's FTSE 100 index rose 0.29 percent or 16.24 points to 5656.88. Shares of Aviva PLC rose 1.31 percent and those of Petrofac Ltd climbed 2.02 percent.
Spain's IBEX 35 advanced 0.30 percent or 21.10 points to 7145.10. Shares of Bankia SA rose 1.06 percent and shares of Bankinter SA climbed 0.85 percent.
Investors are hoping that the central banks of Europe will make sure that monetary easing measures are put in place to boost liquidity. The latest data from Europe on labor market conditions and the manufacturing sector in the euro zone confirm an overall picture of economic weakness.
Data released by Eurostat Monday show that the euro zone unemployment rose to 11.1 percent in May from 11 percent in April. Investors feel that the labor market is an indicator of overall economic condition.
Investors were also hopeful of stimulus measures as the final reading of the euro zone's manufacturing purchasing managers' index (PMI) was 45.1 in May, its lowest since June 2009. Spain's manufacturing PMI fell to 41.1 in June against 42.0 in May. Italy saw a more modest deterioration to 44.6 from 44.8.
© Copyright IBTimes 2023. All rights reserved.