Eurozone Countries Must Do More For Economy, ECB's Draghi Says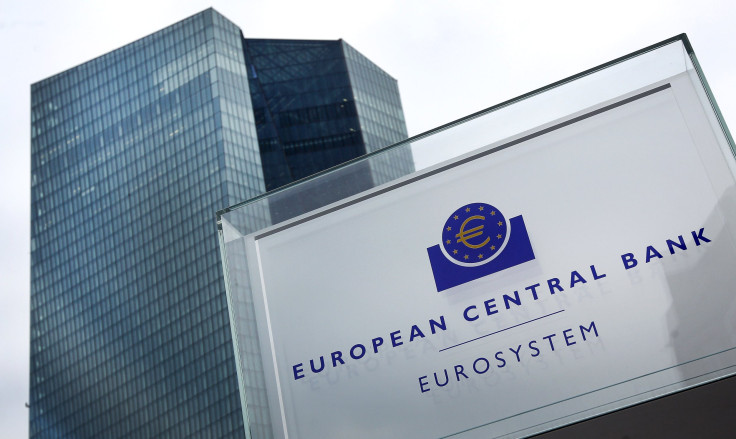 European Central Bank President Mario Draghi called on eurozone member states Thursday to do more to improve the economy. Asserting that the ECB's easy-money policy has been "a success," Draghi said nonetheless more needs to be done.
"Actions to improve the business environment, including the provision of an adequate public infrastructure, are vital to increase productive investment, boost job creation and raise productivity," he told a news conference in Frankfurt, Germany
Earlier, the euro jumped to a two-week high and European shares turned lower as investors, hoping for another bit of Mario Draghi magic, got the minimum cut in the ECB's deposit rate that they had been expecting.
The ECB cut its deposit rate by 0.1 percentage points to -0.3 percent, charging banks more for parking cash with the central bank and said it would announce more easing measures. The rate cut was not as much as some traders had been expecting and it came with some confusion thrown in for good measure.
U.S. stocks fell sharply in morning trading after the ECB's actions failed to impress.
Just five minutes before the decision was due, the Financial Times inadvertently sent out a story saying rates had been left on hold and Reuters then sent conflicting headlines saying the central bank had both cut and held the deposit rate. In reaction to the reports, the euro jumped more than 1 percent against the dollar, rebounding sharply from a 7-1/2-month low hit hours previously. European stocks went from 0.4 percent higher and nudging 3-month highs to 0.4 percent lower.
Risk assets were already feeling bruised after the head of the U.S. Federal Reserve, Janet Yellen, said Wednesday she was "looking forward" to hiking U.S. rates. Yellen is appearing before Congress to discuss the U.S. economy Thursday.
"The markets had already been pricing in a deposit rate cut, and some investors had actually been looking for a bigger cut - maybe of 15 to 20 basis points," Hantec Markets' analyst Richard Perry said.
The ECB did not add to its monthly asset purchase program because extending the scheme and reinvesting proceeds were deemed sufficient, Draghi said. He added that other moves were possible later if needed and described the decision to reinvest principal repayments on bonds the bank has already bought to maintain liquidity as "very significant."
"Our asset purchase program is flexible. It can always be adjusted. We decided the extension of our horizon and especially the reinvestment of principal would be sufficient," he said.
--Compiled from Reuters reports.
© Copyright IBTimes 2023. All rights reserved.