Eva Mendes Celebrates 42nd Birthday With Ryan Gosling And Esmeralda At Frank Sinatra's Home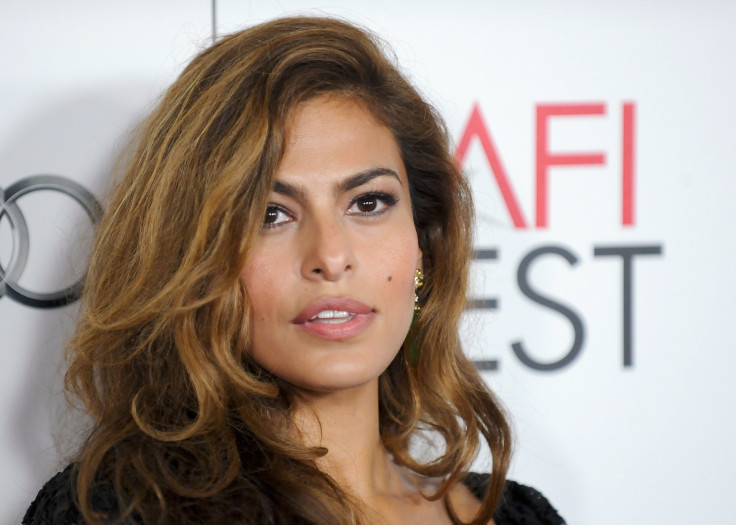 Ryan Gosling and Eva Mendes along with their one-year-old daughter Esmeralda celebrated the actress's 42nd birthday in Palm Springs, California over the weekend. The A-list couple rented out Frank Sinatra's home for four days for their weekend getaway. The 35-year-old actor pulled out all stops for the birthday of his long-time girlfriend to make it very special for her.
The couple reportedly spent some downtime relaxing during their short vacation. Instead of a big birthday bash the threesome celebrated some intimate moments together as a family-of-three. They rented Frank Sinatra's home for $2,600 for a night.
Sprawling over an area of 4,500 sq. ft, the house has four bedrooms and seven bathrooms. The estate which was built for the legendary musician and his first wife Nancy Barbato also houses a recording studio, pool house and plenty of Sinatra memorabilia. For a stay of four nights the couple would have paid around $10,400.
Known as his desert home, it also houses a piano shaped swimming pool and is apt for luxurious vacations and other events. According to the website of the Sinatra House, one of the house's sinks still has a chip on it that was rumored to have been created when Sinatra slammed a champagne bottle during an argument with Ava Garner.
Ryan and Eva faced a minor problem during their way to get takeaway from Rick's Desert Grill nearby. The actor was driving when he almost hit a dog on the road. But, he was quick enough to get out of the car and handed the pup to its owner. Eva and his daughter were sitting in the back seat of the car when the incident happened.
Meanwhile, last year the Hollywood heartthrob had hired the roller skating rink Moonlight Rollerway in Glendale for Eva's surprise birthday bash. They celebrated with the baby, family and friends. The couple also enjoyed some time to themselves skating together.
© Copyright IBTimes 2023. All rights reserved.