Everything We Know About Season 31 Of 'The Amazing Race'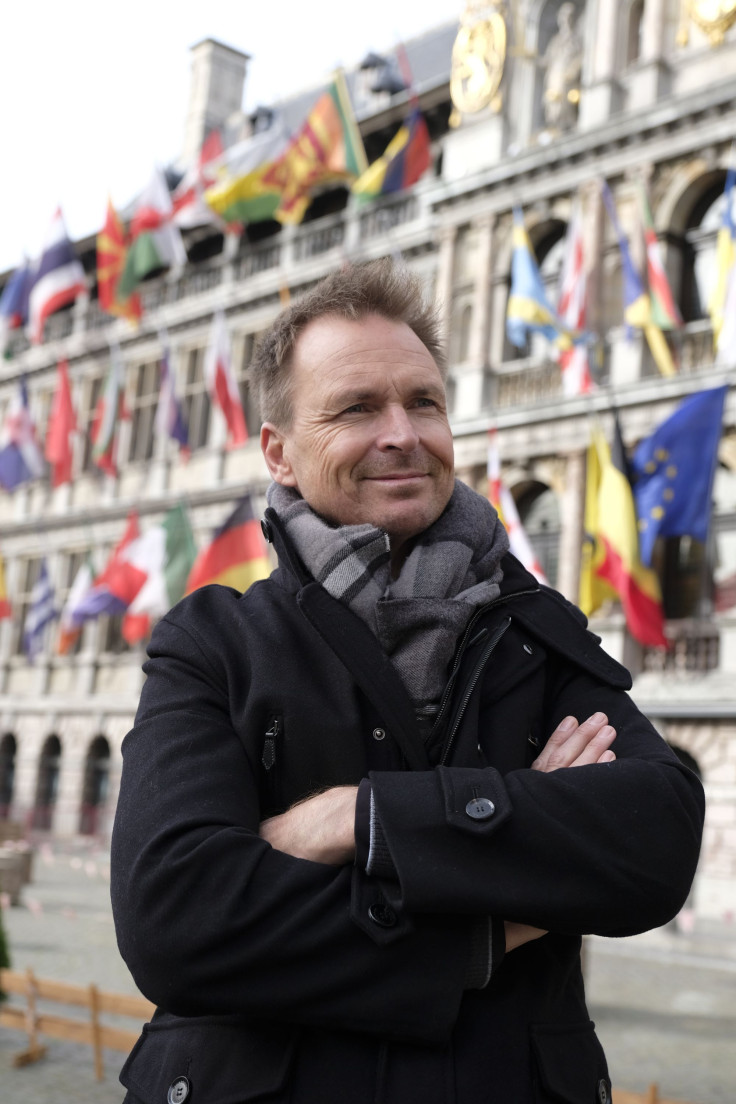 Fans are eagerly awaiting word on the new season of "The Amazing Race," but unfortunately, they're going to have to continue waiting to find out just who won $1 Million on a recent trek around the world.
The popular CBS reality series was renewed for a 31st Season earlier this year after the ratings for the show improved considerably during a truncated 30th season showing, which saw "Big Brother" stars Cody Nickson and Jessica Graf take home the prize. However, not much else has been explicitly confirmed by the show's producers, CBS, or host Phil Keoghan, though information has leaked. Here's everything we know so far.
The Cast Will Feature All Former CBS Reality Stars
After Jessica and Cody and other former "Big Brother" houseguests all brought passionate fan bases to the shoe during their seasons, the producers opted for a season which saw a crossover of teams who have all competed before on CBS reality shows. Phil Keoghan has confirmed that the match-ups consisted of teams from "Big Brother," "Survivor" and "Amazing Race," but who exactly was competing was never explicitly stated. Identities were leaked, however. Representing "Big Brother" were Britney Godwin and Janelle Pierzina, Nicole Franzel and Victor Arroyo and Rachael Reilly Villegas and Elissa Slater. "Survivor" was represented by Chris Hammons and Bret LaBelle, Eliza Orlins and Corinne Kaplan and Rupert and Laura Boneham. Finally, "Amazing Race" fans are sure to recognize Art Valez and JJ Carrell, Becca Droz and Floyd Pierce, Colin Guinn and Christie Woods, Leo Temory and Jamal Zadran and Tyler Oakley and Korey Kuhl.
Filming Has Already Concluded
Though some editing may still need to be done to create the episodes that will air, the traveling part of the show's production has already wrapped filming. According to the Detroit Free Press, the final leg was filmed in the Michigan city back on July 3.
The Show Is Throwing A Twist At Competitors
Season 30 of the show saw the teams being tasked with additional challenges that added to the competitive nature of the show. In addition to the usual U-Turns, which force teams to complete both Detour tasks and always spurn some drama when used, the show introduced "head-to-head" competitions at the Pit Stop, which shook up the leaderboard and also forced teams to swap partners for one leg.
While it's unclear if these challenges will make a return in Season 31, according to Reality Fan Forum, there will be an Extreme Roadblock introduced, which one team can use against another to force them to complete the task under either more arduous conditions or to a higher level of completion.
A Premiere Date Has Not Been Set
Despite Keoghan previously revealing that he thought the increased ratings in Season 30 would bring the show back to a two seasons per year cycle, at the moment, it doesn't appear to be going that way. While another season may be filmed, as of now, Season 31 does not have a home of the CBS Fall schedule. Whether the network is holding the show in order to make it a placeholder should a new series fail to attract viewers and be canceled quickly, or they are waiting to air it until the Winter mid-season again so it can once again take the lucrative Wednesday night slot remains to be seen.
© Copyright IBTimes 2023. All rights reserved.