Everything We Know About The 'Sister Wives' Move To Arizona
Fans of the Brown family from "Sister Wives" were stunned earlier this Summer when they learned the family was uprooting their lives from Las Vegas, Nevada to Flagstaff, Arizona. While specific details about the move, and the lives they've built in their new town, won't be revealed until the next season of the show, some details about the Brown family's new lives have emerged.
The family, who has starred on their reality show since 2010, announced back in July that they were uprooting their lives in Nevada, where they had lived since fleeing to the state from Utah during Season 2 of the show and heading to Flagstaff, Arizona.
In a statement at the time, the family admitted they were seeking a new adventure, as well as a more temperate climate, something they couldn't get in Las Vegas, where summer temperatures often broke the 100-degree mark.
"As much as we've loved making our home and memories here in Las Vegas, we are excited to embark on a new adventure in Flagstaff, Arizona," the statement read. "We are looking forward to cooler temperatures, the mountain air, scenic views and the slower lifestyle of Flagstaff."
Since then, the family officially made the move, and according to Page Six, the family purchased four lots totaling almost 15 acres of land a few miles from downtown Flagstaff in June. The property, which cost $820,000, is one where they plan to build a home or homes. For now, the family is living in four rentals scattered throughout the area. They have also rented a commercial building in the area as well.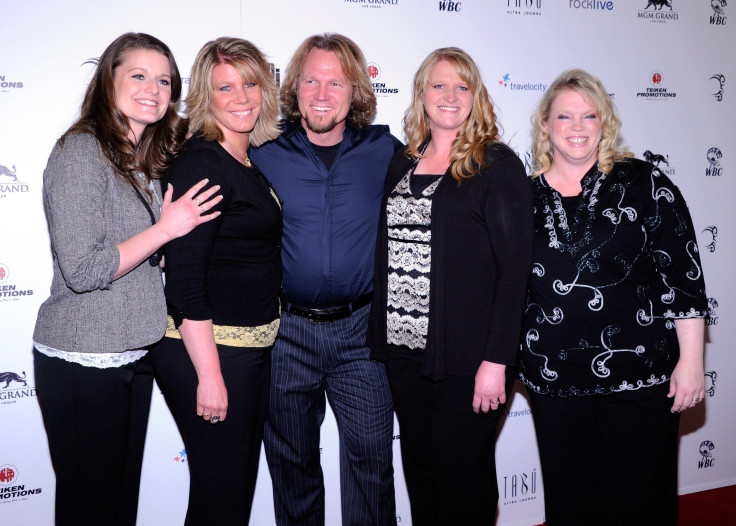 In an interview with the Associated Press in August, Kody Brown, the family patriarch joked that while the family was happy with their decision to move, they were currently experiencing the logistical nightmares of such a massive move.
"We moved to heaven, but we're living in hell right now," he joked at the time.
Still, even with the logistical nightmares, the family seems to be happy with their new lives. Both Meri and Robyn, Kody's first and former legal wife, as well as his current legal wife, have taken to Instagram since the move to share updates and express their joy over the move.
"Anyone who knows me well knows how much I love the mountains, the peace, calm, & serenity that can be found there. Since moving away from Utah I've missed being able to head up to my favorite mountain anytime I want. But I'm looking forward to our move to the mountains of Arizona, the road that's stretched out ahead of me and the promise it holds," Meri captioned a photo of a road.
Meanwhile, Robyn expressed joy over her new surroundings by posting a photo of a deer she saw in her backyard.
"I came upon this lovely creature in my backyard. It was an accident that I got so close. I had to snap a picture. She just stopped and stared at me for the longest time. I think she saw into my soul...," she wrote, including the hashtags #icantbelievethisishome and #awonderfullife.
"Sister Wives" is expected to return to TLC in January 2019.
© Copyright IBTimes 2023. All rights reserved.
FOLLOW MORE IBT NEWS ON THE BELOW CHANNELS