Why The 'Sister Wives' Family Is Really Moving To Arizona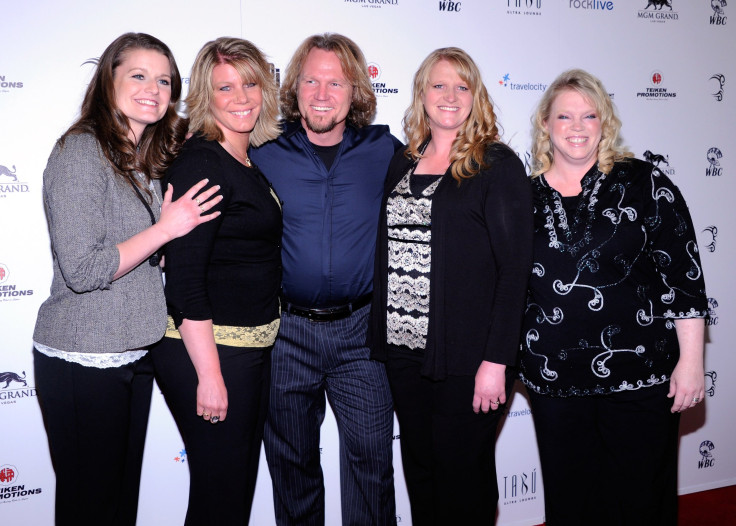 Their fans have grown used to seeing them document their lives in Las Vegas since their show's second season. Now, fans are curious as to why the Brown family from "Sister Wives" has decided to uproot their lives in Nevada for a new one in Flagstaff, Arizona.
News broke of the family's decision back in July, when they released an official statement that they were heading to their new home. However, as for any major reasons behind the move, the family has remained silent, and it appears they plan to reveal all when their TLC show returns with a new season in 2019.
Curious fans, of course, would love to get some reasons earlier, and while the Brown family is keeping quiet, there are some theories that could explain the decision. Here are four reasons why the Brown family may be leaving Las Vegas.
Those Pesky 5th Wife Rumors
Due to their lifestyle and the fact that Robyn Brown was first introduced into the family back in their first season, there has never been a shortage of rumors claiming that Kody Brown is seeking to add a fifth wife to the family. The family has repeatedly denied these claims in the past and even addressed the rumors during their most recent tell-all.
"I'm not going to be getting any inspiration," Kody said at the time. "You have to be very open to it, and we're not in a place where we're open to it. Because we have a very fulfilled and functional relationship right now."
"I'm 50, so it's probably not like I'll be having more children, so it's just really there's no purpose in it for us at this point," he added.
If the rumors have still consistently plagued the family, however, they may have decided that it would be better for them to get a fresh start elsewhere in order to truly move on with their lives.
They Want To Downsize Living Spaces
According to the Arizona Daily Sun, the family had already made the move to Flagstaff—and indicates that they have moved into one home, at least, for now.
When the family moved to Las Vegas, they changed their prior living arrangements. In Utah, they all were in one house, but when they headed to Nevada, the wives, which also include Christine, Meri, and Janelle Brown, were split up into four separate homes on one cul-de-sac. Maintaining four homes is expensive, and it could have been causing a financial drain on the family. In addition, the family has been open before that the separate homes have also led to more distance between the wives, and they may be seeking a way to fix that.
Since their 18 children have gotten older, the houses are also becoming emptier. While all of Robyn's kids are still with the family, Meri's only daughter, Mariah, as well as Janelle and Christine's oldest kids, have all left the nest between marriages and college. Their need for space simply isn't as great as it was before. If they will indeed all live in one house in Arizona, it could be because there is one that is big enough to house everyone comfortably, save them money, and allow the wives to reconnect.
Less Strict Polygamy Laws
While there is no reason to expect the family faced the risk of persecution after so many years in Las Vegas, it's worth noting that the polygamy laws in Nevada are stricter than the ones in Arizona. While polygamy is still illegal throughout the U.S., in the past, Arizona's polygamy laws were more fuzzy, with the state constitution banning the practice, but not listing any punishment. Plural cohabitation is technically not outlawed either. However, in Nevada, there is a punishment.
According to Shouse Law Group, Bigamy is a class D felony, punishable with a maximum sentence of four years in a Nevada prison and $5,000 in fines.
Though the family legally does not practice polygamy (Kody is only legally wed to Robyn and is spiritually married to his other three wives), if they have had any reason to fear that the law could work against them, they may once again be seeking refuge in a state where they don't face consequences for the life they live.
They Really Told The Truth In Their Statement
Of course, while it wouldn't necessarily make for quite as good a story for their show, the Brown family could have just been sharing their reasons in their initial statement about the move.
"As much as we've loved making our home and memories here in Las Vegas, we are excited to embark on a new adventure in Flagstaff, Arizona," they said at the time. "We are looking forward to cooler temperatures, the mountain air, scenic views and the slower lifestyle of Flagstaff."
Janelle, in particular, has been the most vocal about the hot Las Vegas climate in the summer recently. Not only did she reveal on Instagram that she and some of her children headed to Flagstaff on July 4 to "escape the heat," but she also discussed temperature on the day the news of the move broke, joking on Twitter that the only time to do anything outside was on the random day where the temperature dipped below 100 degrees.
Of course, fans won't know what the Brown family's absolute reasons for the move were until they reveal all on the next season of "Sister Wives." A specific date has not been revealed, but the show is expected to return to TLC in 2019.
© Copyright IBTimes 2023. All rights reserved.