Ex-Porn Star Mia Khalifa Addresses Poll Worker 'Crisis' In New TikTok Video
KEY POINTS
Mia Khalifa addressed the nationwide shortage of poll workers in a new TikTok video
The former porn star is urging more people to sign up to become poll workers
Khalifa is auctioning off her eyeglasses to benefit the Lebanese Red Cross amid the Beirut explosion
Mia Khalifa shed some light on the nationwide shortage of poll workers and urged people to sign up for the job in a new TikTok clip.
After days of spreading awareness regarding the Beirut explosion and Lebanon crisis, the former adult film star spoke up about another issue that needs to addressed, sharing a video on TikTok that highlights the importance of poll workers and the crisis they are currently facing.
In the clip, Khalifa took on two roles, one of which is a "poll worker." She praised the poll worker for being a "true American hero" and commented on how, due to the COVID-19 pandemic, there are fewer election employees allowed to work as most are over 60 years old.
"It's really incredible of you to get out there and do this job that we need more of," Khalifa said.
The social media star went on to explain how having more poll workers would address many election-related issues and that people only need to be 16 to become one in most states.
"More poll workers means more polling stations, means less lines, means Black, indigenous and people of color have an easier time getting out there and making their voices heard because they don't have to take as much time off of work," she said.
The former porn star described the job as "true heroism," before the "poll worker" confesses that she was talking about a different profession and sings, "Somebody come get her, she's dancin' like a pole worker" — an alteration of Rae Sremmurd's "Come Get Her."
Khalifa encouraged fans to sign up to become a poll worker through Powerthepolls.org, which states that about 250,000 poll workers are still needed, and there are only 50 days left to recruit and train staffers.
Meanwhile, Khalifa recently spoke up about the devastating explosion that rocked her home country Lebanon and killed more than 200 people. The TikTok star has been doing her part to aid the victims of the blast and the organizations working tirelessly to help them.
Last week, she auctioned off her "infamous" glasses on eBay to benefit the Lebanese Red Cross. Khalifa said that she was trying to be "creative" in the ways that she could help, adding, "There's always more that can be done and this felt like a cheeky way to raise funds."
The bid for Khalifa's glasses is currently at $100,000.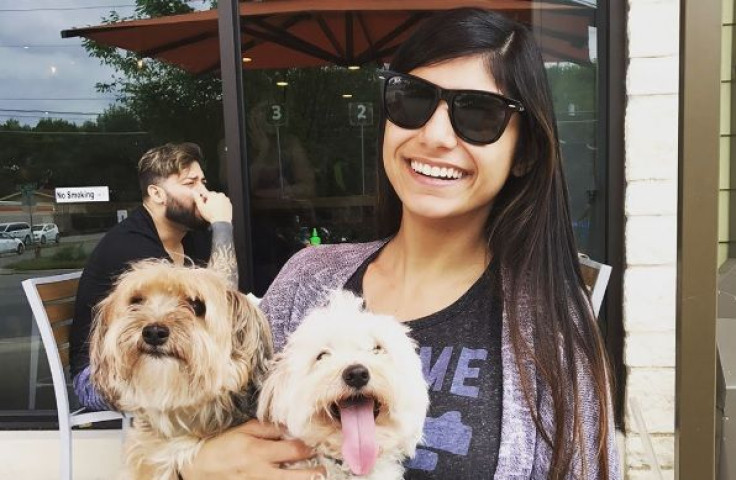 © Copyright IBTimes 2023. All rights reserved.