Ex-Porn Star Mia Khalifa Responds To Lying Allegations About Money She Made From Adult Videos
KEY POINTS
Mia Khalifa responded to a TikToker who confronted her about the money she made from the porn industry
The ex-porn star said she was hired as social media manager for two years
The highest bid for Khalifa's infamous glasses is currently at $100,000
Mia Khalifa has finally broken her silence amid the allegations that she lied about the amount of money she made from the porn industry.
Khalifa said in her previous posts and interviews that she only made $12,000 after making adult videos for three months. However, BangBros refuted her claim and said they paid her $178,000. One TikToker confronted Khalifa about it on the video-sharing platform and she responded.
On Wednesday, Khalifa shared a video of her cuddling her dog. In the caption, she wrote, "You think you can hurt my feelings? I've had grown men, countries, billion dollar corps, and compete strangers tearing me down to protect their abuse every day of my life for 6 years."
"Yo didn't u lie abt the money u made from those videos?" the TikToker asked her in the comments.
Khalifa didn't ignore the comment and responded.
"Didn't they forget to disclose that I was contracted as social media manager for 5 accounts over 2 years," she replied.
Khalifa's reply sparked more responses from other online users. One said social media managers do not make that much money. Meanwhile, another said that multimillion dollar corporations like those in the porn industry can afford to pay social media managers that much.
Another user sided with Khalifa and still believed the amount she stated earlier. The user alleged that Khalifa probably made $12,000 from her adult videos alone and the rest of the money that BangBros gave her was for her work as social media manager.
However, another user questioned Khalifa's length of stay in the porn industry. She initially said she was only a part of it for three months, but according to her, her contract as social manager was good for two years.
Meanwhile, the rest of the TikTokers have mixed opinions on the issue. Some blamed her, while others supported the social media personality because for them, she deserves better.
"She is famous only because of what she did, how can she even complain about anything happening," one commented.
"It's [sic] was literally your choice tho," another added.
"Whenever you ask if she lied about income she said 'yea...but I did social media too'," another wrote.
"You deserved better!!" sarahxxgold commented.
"You're so strong also one of my fave creators on here. Don't let the haters get to you," @isadelapizza wrote with purple heart emoji.
"We Stan with you, Mia!" another added.
In related news, Khalifa has auctioned off her infamous glasses to raise funds for Beirut. The highest bid as of late is at $100,000.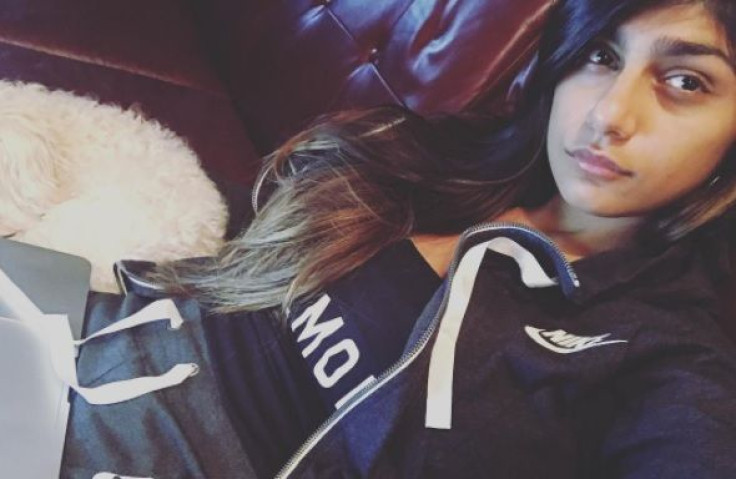 © Copyright IBTimes 2023. All rights reserved.