Ex-Porn Star Mia Khalifa Reacts After Infamous Glasses Auction For Beirut Reaches $100K Again
KEY POINTS
Mia Khalifa shared her reaction after learning that the bid for her glasses has reached $100,000
Khalifa's auction was taken down on Aug. 7 but went live again two days later
Twitter users are concerned about the fake bids on eBay
Mia Khalifa shared her reaction on social media after learning that her infamous glasses are now worth $100,000. She put the item up for auction to raise money for Beirut following the explosion in the area.
On Tuesday, Khalifa took to Instagram and shared two photos of her wearing a pink dress. She seemed to be dining out when she learned about the auction's highest bid.
In the first picture she appeared surprise. In the second snap, she seemed about to cover her mouth with delight.
"The moment when I found out the auction was at $100K again LETS GET EVEN MORE MONEY TO THE @lebaneseredcross!" she wrote in the caption.
"Link in my bio for the auction link, and links in my pinned memories for dozens of other invaluable resources to share, as well as many reputable NGO's in desperate need of donations right now (Do not donate to lebanese backed gov't org's)," she added.
"To the Thawra, we see you. Even if we can't fight alongside you, we will make sure the world knows the change you're bringing to Lebanon."
The amount wasn't surprising though because the first time she put her infamous glasses up for auction on Aug. 6, it received $99,500 just 11 hours after the auction started. However, they encountered some issues prompting eBay to take down the listing.
On Aug. 9, Khalifa's auction was live again and she said it was back for good.
"THE AUCTION IS LIVE, for good this time (thank you to eBay and LRC for your help!) HAPPY BIDDING, YA FILTHY ANIMALS!!" Khalifa shared on Twitter.
However, Twitter users have mixed opinions about the bidding. Some are concerned that the bids could be fake because they couldn't believe there are people willing to pay that much for the ex-porn star's infamous glasses.
"People can fake bid on ebay," @FixDylann commented on Khalifa's post.
"Most eBay bids are fake," @Brandon_f04 added.
"They're fake bids. Winning bidder won't complete the transaction," @Manny_Diablo commented.
Meanwhile, other users are convinced that the bids are legit. One even asked eBay how to bid again after another person outbid him.
"If people will pay THOUSANDS for water that touched someone's a--, they'll pay HUNDREDS OF THOUSANDS for a piece of history in the porn industry," one commented.
"@AskeBay my account was blocked from placing new bids after I was outbid?! Can you fix my account please?!" @Chickenbrocolli wrote.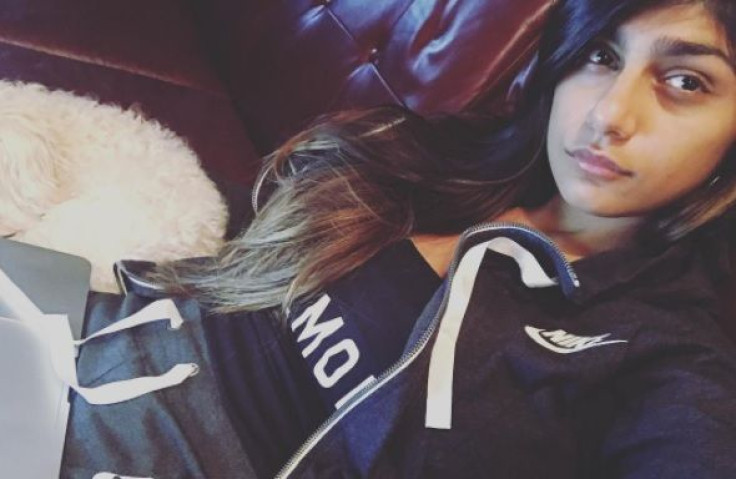 © Copyright IBTimes 2023. All rights reserved.
FOLLOW MORE IBT NEWS ON THE BELOW CHANNELS