Ex-Porn Star Mia Khalifa Urges Fans To Tip Legal Marijuana Dealers: 'Not Optional'
KEY POINTS
Mia Khalifa went on an Instagram rant after learning that her marijuana delivery driver did not get tips from other customers
The ex-porn star emphasized that tipping should not be optional
Khalifa announced that she is now on OnlyFans but will not be posting nude content
Mia Khalifa has urged her fans to tip their legal marijuana dealers and delivery drivers in a new video.
In a recent post on her Instagram Stories, the ex-porn star, who is a marijuana user and lives in a state where it is legal, went on a rant over what she learned from one person who delivered her order. She was apparently the only customer to give the delivery driver a tip that day despite him having already made 10 deliveries.
Khalifa encouraged fellow cannabis users to tip delivery drivers, whom she described as "Adult Santa Clauses," for the "luxury" of having marijuana delivered right at their doorstep.
"If you live in a state where marijuana is legal, don't forget to tip your legal drug dealers," Khalifa said in the clip, adding, "All this trouble for weeks to be legal and you're still not gonna tip them."
"All I'm saying is, I no longer have to sneak off to some shady parking lot to meet some skeezy drug dealer to get a f----ng joint," she continued. "It is delivered, I'm using an app and I paid with a f----ng credit card. I will cope with any amount of taxes and any amount of tip over 15 percent for this luxury."
Khalifa also emphasized that marijuana is now a legal, above board business that pays taxes, thus weed delivery drivers deserve to be tipped like pizza delivery drivers.
"Tipping is not optional!" she concluded her clip.
Her Instagram rant comes amid Khalifa's recent announcement that she has now joined OnlyFans.
On Friday, Sept. 18, she shared a photo of herself eating sushi, with her laptop open to her OnlyFans page in the background.
"I have a full time job... as an accountant," Khalifa captioned the post.
However, she clarified that she will not be releasing nude content on her OnlyFans page, which will cost subscribers $11.99 per month. The former adult star revealed in her account on the subscription platform that she plans to use her OnlyFans page "like my Instagram without terms of service."
"I am finally growing into my self-confidence in who I am and the decisions I make for me, and this is my way of being myself outside the perimeters of conventional social media," Khalifa wrote on her account.
Khalifa clarified that this new venture is different from her past career as a porn star as she now has control over the content she wants to put out.
"I want to take my power back and just post what I want and what makes me feel good, and I'm just so thankful that y'all are along for this wild ride," she explained.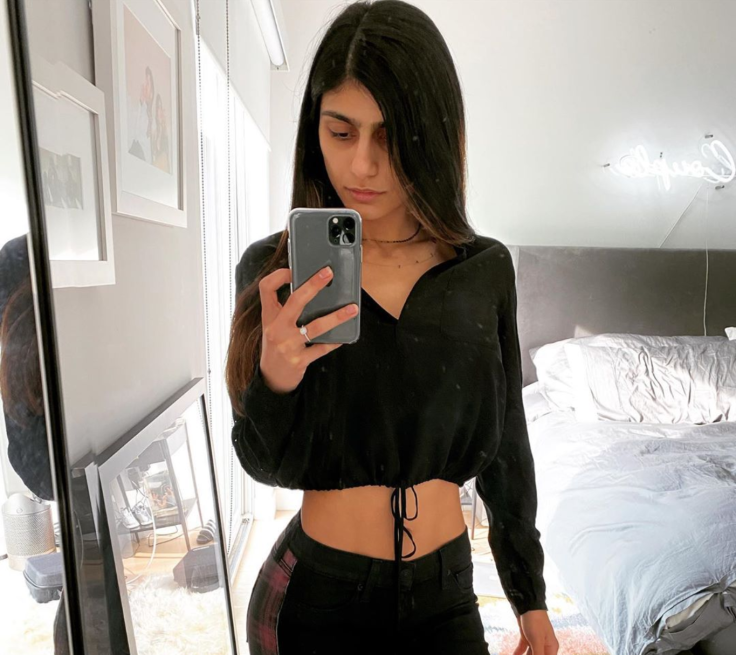 © Copyright IBTimes 2023. All rights reserved.
FOLLOW MORE IBT NEWS ON THE BELOW CHANNELS