Mia Khalifa Reacts After Chris Evans Accidentally Leaks Nude Photo
KEY POINTS
Mia Khalifa shared a clip from "Captain America" after Chris Evans accidentally leaked his nude photos
The former porn star can be heard laughing in the TikTok clip
Evans' "Avengers" co-star Mark Ruffalo also reacted to his nude photo mishap
Mia Khalifa made her views clear regarding Chris Evans accidentally leaking his own nude photos in a new TikTok clip.
On Saturday, Sept. 12, Khalifa seemingly reacted to Evans' nude photo mishap by sharing a TikTok clip of a television displaying the first "Captain America" movie. The scene being shown features Bucky Barnes (Sebastian Stan) shouts, "Let's hear it for Captain America," as a crowd of fellow soldiers surrounding Steve Rogers (Evans) cheered on the star-spangled superhero.
Khalifa apparently found it hilarious as she can be heard laughing in the background. She simply captioned the TikTok post, "__."
Her post came shortly after Evans shared a screen recording of his family playing a game of "Heads Up" without trimming it on his Instagram Stories. However, a gallery of photos and videos from his phone appeared on the screen at the end of the video that allegedly included a black and white photo of a penis. The camera roll also had a meme of Evans' face with the words "guard that p---y."
Khalifa's TikTok clip received mixed reactions from her followers, some of whom slammed her for seemingly finding Evans' situation funny.
One follower wrote, "can we pls respect his privacy n have common decency like i KNOW but he deserves respect."
"Chris Evans respects black women we respect him," another commented.
Aside from Khalifa, one of Evans' "Avengers" co-stars also took to Twitter to share his two cents on his nude photo leak.
"Bro, while Trump is in office there is NOTHING you could possibly do to embarrass yourself. See... silver lining," Mark Ruffalo tweeted.
Evans has since deleted the video but has yet to address the matter publicly. However, many have come to Evans' defense on social media, sharing wholesome photos and messages about the actor.
"Rather than objectifying #ChrisEvans for a minor slip up that any of us could make. We should reflect on the way we prioritize bodies over personalities," Dr. Chris Pepin-Neff wrote. "@chrisevans is a smart, funny, empathetic person who cares about others and this is a moment to show him the same courtesy."
"I will put this right here: please do not share Chris Evans' nudes. It's not okay because he's a man, it's not okay because he's adored, it's NOT OKAY because he accidentally posted it himself. He's taken the images down; so should you. #consentmatters," one fan posted.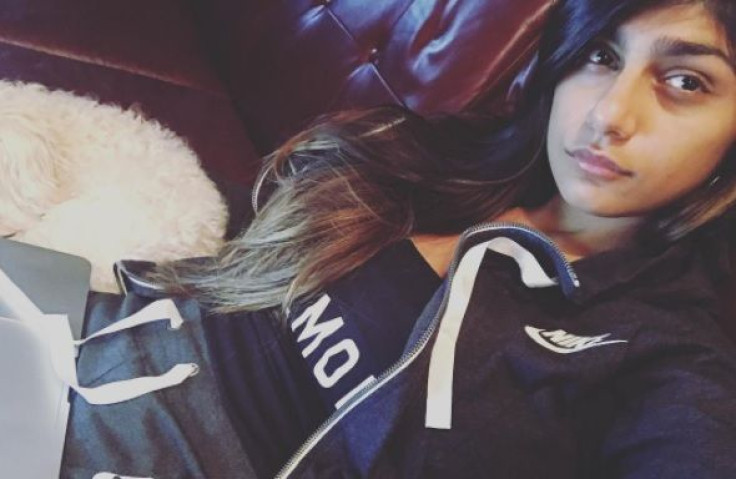 © Copyright IBTimes 2023. All rights reserved.