EXCITRUS 100W Power Bank Hands-on Review: Recharging Four Devices At a Time On-the-go
NOTE: This article is a contribution and do not necessarily represent the views of IBTimes.
Despite the continual advances of mobile phone and even wearable technology, power continues to be a bottleneck that has made meager progress. In order to feed increasingly demanding power consumption on the go, the power bank remains to be one of the no-so-elegant but necessary deadweights that needs to be hefted around.
Thankfully, though power capacity advances are sluggish, power delivery technology continues to make leaps and bounds, and some power banks are keeping up. EXCITRUS is demonstrating what it can do with its new 100W Power Bank that promises to be capable of charging every mobile device one carries, even laptops. Can the capable power delivery of the 100W Power Bank make it worth carrying around an extra 17 oz weight in the backpack? Let's dive in to find out.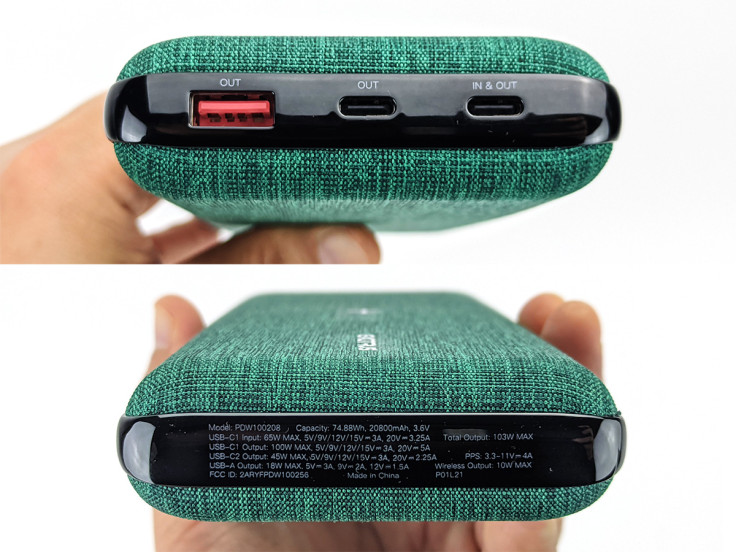 Four-way Power Output Capability
The most prominent feature on the EXCITRUS 100W Power Bank is obviously its advanced power output capability. There are in total four different outputs which can be used simultaneously to charge four devices at the same time - fully utilizing the 100W charging capability of the power bank.
The four outputs are namely: A USB-A 18W Quick Charge port, a USB-C2 45W PD Fast Charging port, a USB-C1 100W PD Fast Charging port that is also a 65W PD Fast Charging Input port, and finally, a 10W Magnetic Wireless Charging on the top surface of the power bank, which also doubles as a 15W Qi enabled charging input. The magnetic base is designed to hold iPhones with MagSafe cases firmly while recharging.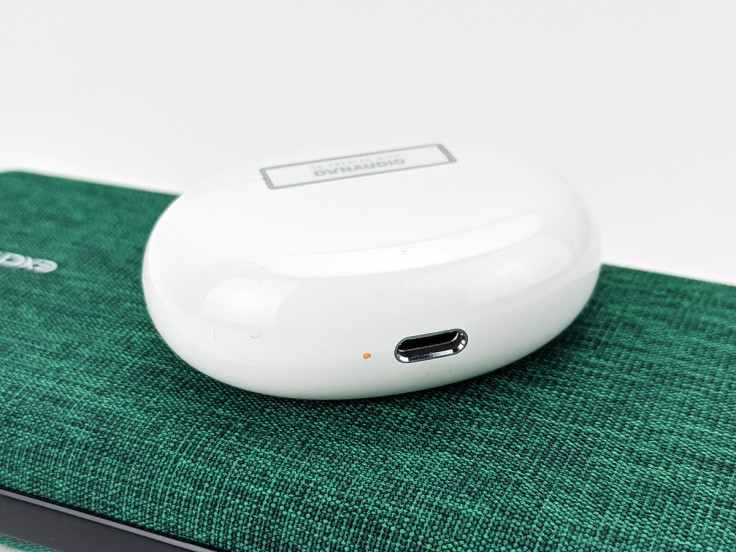 When you're at your desk, the EXCITRUS 100W Power Bank can also be used as a charging hub. While being charged by a 65W charger, the remaining three ports can be used at the same time to charge three devices. For me, I was able to recharge an ASUS ExpertBook laptop while also fast charging an ASUS ZenFone 9, a Lenovo tablet and an OPPO Enco X2 earphone case - all at the same time.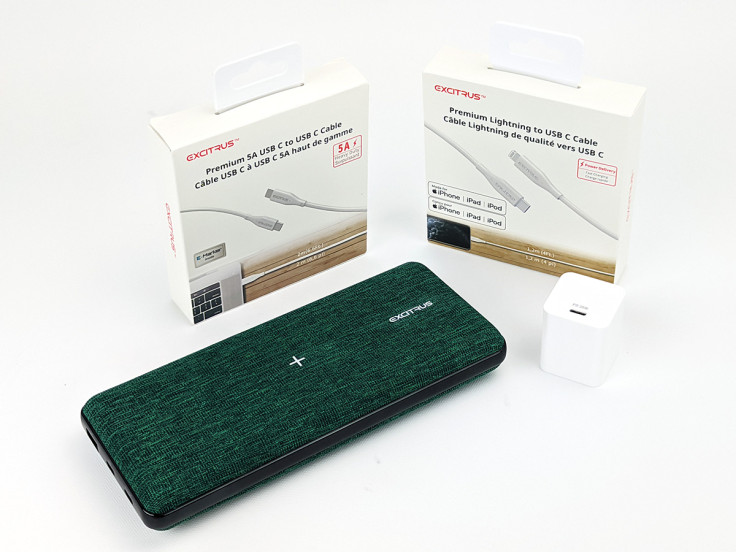 Massive 20,800 mAh Capacity
Understandably with so many ports with high charging rates, sometimes it feels like the power bank is not topping up devices, but dumping power into devices, and for that a high capacity is a must.
With 20,800 mAh, the EXCITRUS 100W Power Bank is able to recharge a 5,000 mAh mobile phone four times, and is more than enough to recharge an empty M1 MacBook Pro.
At 17 oz (Around 480 grams) unless there is some significant breakthrough in power storage, 20,800 mAh is probably the largest capacity that would be still comfortable to carry around in a backpack. But for that weight, you're getting back some seriously extended battery life for all the devices the backpack can carry.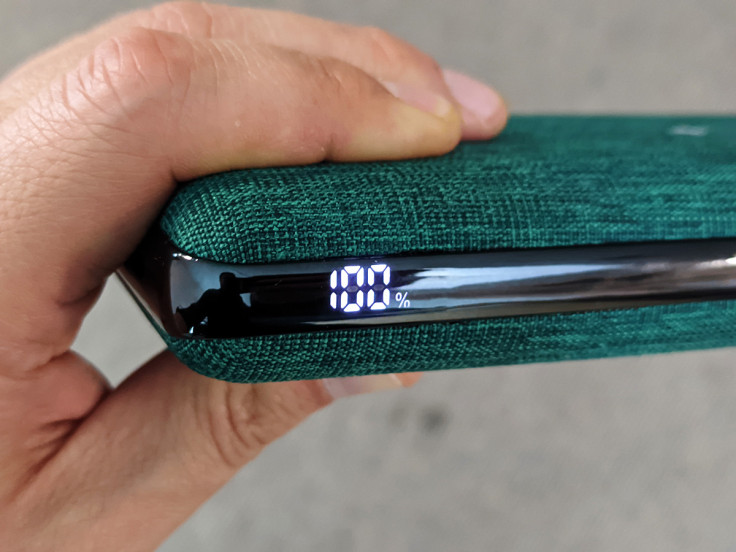 Numerical Battery Level Indicator
The numeric battery level indicator is a feature that I've seen many times on cheap power banks on Amazon, and I've never been a fan. However, the tasteful implementation of it by EXCITRUS has changed my mind. With the numbers usually invisible under the mirror finish edging, it only shows up when the power bank is charging or discharging. I find myself checking the relying on its reading quite often - and now finding other 4-dot battery indicators lacking.
The idea probably came from Android, where users can toggle between a simple battery indicator car and displaying the battery percentage. Since I've always been on 'camp percentage' it made sense for me to also prefer the numeric indicator on a power bank. Furthermore, a lighting bolt icon lights up just like Android which indicates fast charging taking place.
The little LED display is a small feature, but I find myself checking it very frequently when using the 100W Power Bank. Needless to say, it's got me sold on how useful this kind of display can be on a power bank.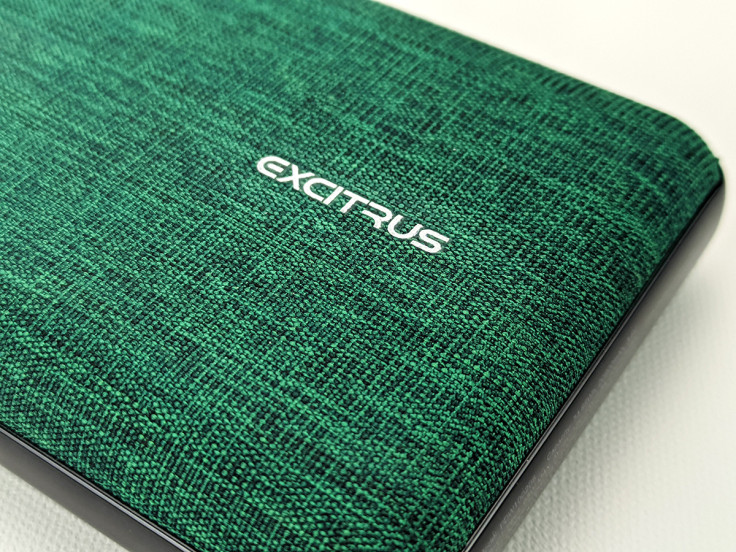 Fabric Covered Power Bank
When not being used as a charging hub on the desk, or left in the backpack, the EXCITRUS 100W Power Bank is probably handheld, together with a mobile phone that it's recharging. So the designers made an unconventional, but nevertheless good call to cover most of its shell with fabric. The fabric offers a soft and natural texture for the hand to grip, and greatly reduces slip ups that many other power banks are prone to, which are encased in plastic or anodized aluminum.
The fabric is also in a pine green color, another unconventional design choice that grew on me over time. It stands out amongst all the other matte black gadgets, but has carved out its own place on the desktop. The fabric material itself is actually waterproof, and though I have carried it out on business trips a half dozen times, it has yet to get dirty or show any signs of wear and tear.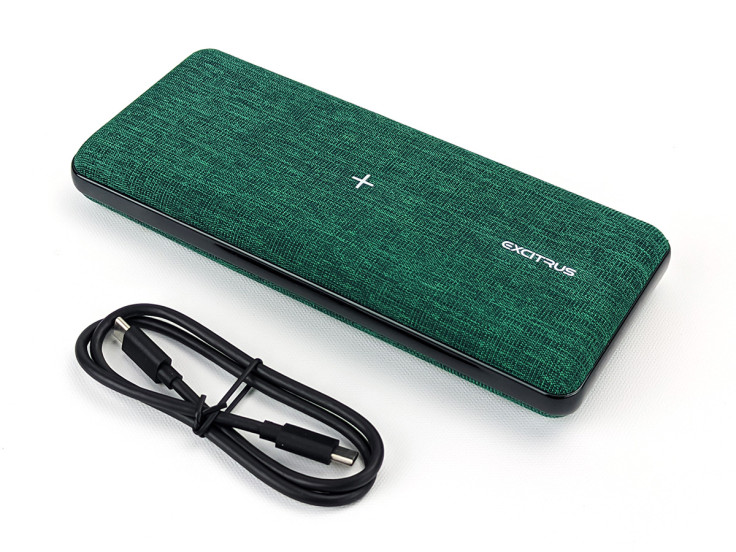 Final Verdict
Living in a gadget world, our devices are only as good as however much power is left in them. But the EXCITRUS 100W power bank keeps everything running for many more hours, in some instances even for days. I have gone for hours off grid during a power outage in a foreign country, but continued working through it with the 100W power bank keeping the laptop, mobile and 5G router happily running until the power came back on.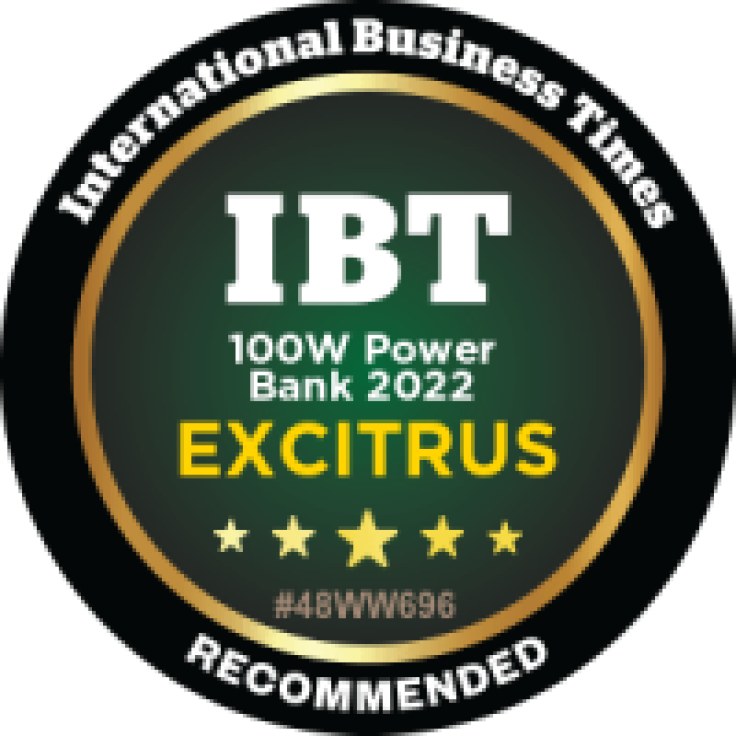 If you're after a well-built power bank that has not only the power capacity, but also the capability to deliver power in a fast and effective way, the EXCITRUS 100W Power Bank is highly recommended by us for you to check out. We're awarding it with the IBTimes Recommended badge.
David is a tech enthusiast/writer who is often on the move and is on a mission to explore ways to make his overhaul flights more enjoyable. This is a contribution to an ongoing IBTimes review series on gadgets for Business Travelers.
© Copyright IBTimes 2023. All rights reserved.