EXCLUSIVE: Listen To 'Undateable' Star Ron Funches Sing The 'Muppet Babies' Song In Clip From New Comedy Album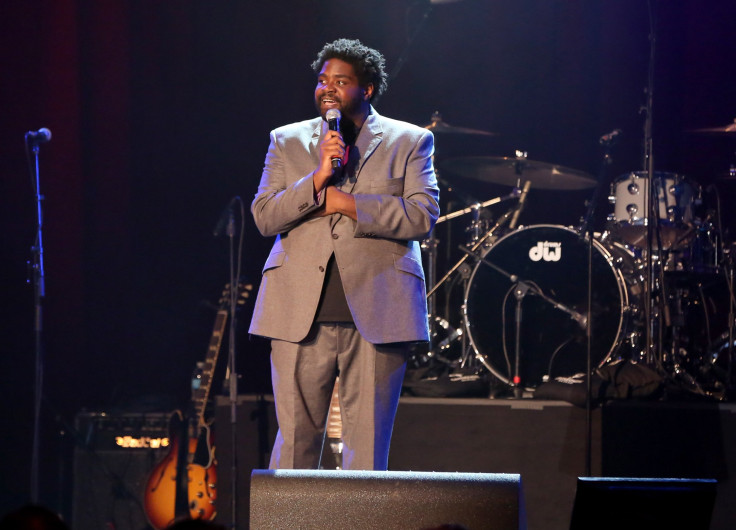 Ron Funches' half-hour stand-up special as part of Comedy Central's "The Half Hour" series was one of the strangest, funniest sets of stand-up on TV in the past few years -- the comedian ended the show hurling a handful of Skittles into the crowd. It also flew a bit under the radar. Much of that material has been recycled on Funches' debut comedy album, "The Funches of Us" (a reference to the modern classic zombie video game "The Last of Us"), which is available Friday. However, after a breakout year for Funches on the NBC sitcom "Undateable," the album hopes to bring the 32-year-old comedian's unique brand of funny to a far larger audience.
Funches' comedy consists of often-absurd, pop-culture-laced observations punctuated by his "Asian princess" giggle and stoner swagger. The effect of his gentle giant persona is that even his most provocative jokes land with a smooth and sweet touch. For example, in the exclusive clip from "The Funches of Us" below, Funches adorably sings the theme song from the 1980s TV series "Muppet Babies," before pointing out a slightly creepy implication in the classic kids show tune.
Hear an exclusive clip from "The Funches of Us" below, courtesy of Comedy Dynamics:
Funches plays oddball friend Shelly on "Undateable," which premiered in May 2014, less than a month before the comedian's "Half Hour" special. The NBC sitcom has become a sleeper hit, earning a third season, which premiered in October, and opting to take on the ambitious task of airing every episode live.
Watch a clip of Funches in "Undateable" below:
Funches has been busy outside of "Undateable" as well, appearing on Netflix's "BoJack Horseman," Comedy Central's "Drunk History," writing for "Kroll Show" and overseeing an appropriately strange Instagram account.
"The Funches of Us" is available Friday, Nov. 13 via Comedy Dynamics. "Undateable" airs live Fridays at 8 p.m. EDT on NBC.
© Copyright IBTimes 2023. All rights reserved.