Experts Back Marie Kondo's 'Tidying Up' Method
Marie Kondo's "Tidying Up" on Netflix swept up many people and while it's easy to categorize it as a craze or fad, there is a psychology behind why organizing things is so compelling. Furthermore, Kondo explains that you can also declutter your mind as much as your environment.
Images of food, plants or other objects arranged in grid-like almost obsessively tidy manner have been popular on platforms like Tumblr, Reddit, Pinterest and Instagram — and there's a science to it.
"Clutter is very stressful on people's psychology, and there have been a number of studies that have looked at what clutter does to people's minds, and from that we can take the perspective that things that are tightly organized are going to have the opposite effect," Kathleen Vohs, a marketing professor at the Carlson School of Management at the University of Minnesota, explained to CNN.
Chris stiff, lecturer in psychology at Keele University, also explained that the KonMari by Kondo is useful because it does not just advocate pure tidiness. You don't just remove objects in your environment. Instead, KonMari advises you to pair and organize things according to what you need and where you need them. Organizing stuff so you can quickly locate them can reduce stress.
Furthermore, University of Navarra's "Effects of tidy/messy work environment on human accuracy" study suggests that people can make more mistakes in a messy environment than when it's tidy. Decluttering your house and accomplishing it affects your self-efficacy profoundly because you feel more competent and independent enough to grow and succeed, according to the study.
Similarly, decluttering doesn't just apply to the environment. Kondo explains that she also uses a strategy similar to her KonMari tidying method to her thoughts. She also collects her feelings altogether and thinks about solutions that "spark joy." Some steps to do this include: writing down every single feeling, writing down why she feels that way, deciding on a positive solution she calls "action item" and, finally, deciding the exact time and date to accomplish what's been written.
"It might take a little while to get into this habit of 'organizing' your brain and your thoughts, but I promise that once you do, you'll have much more clarity and will be in a calmer place — similar to how people say they feel after they use my organizing methods on their homes," Kondo said.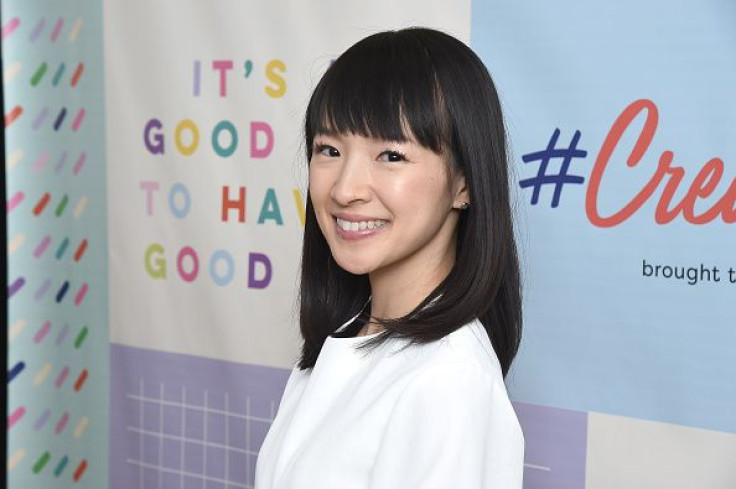 © Copyright IBTimes 2022. All rights reserved.
FOLLOW MORE IBT NEWS ON THE BELOW CHANNELS