Extreme Sports Will Be The Killer App For Live Streaming (As Soon As Volcanoes Get Cell Phone Signals)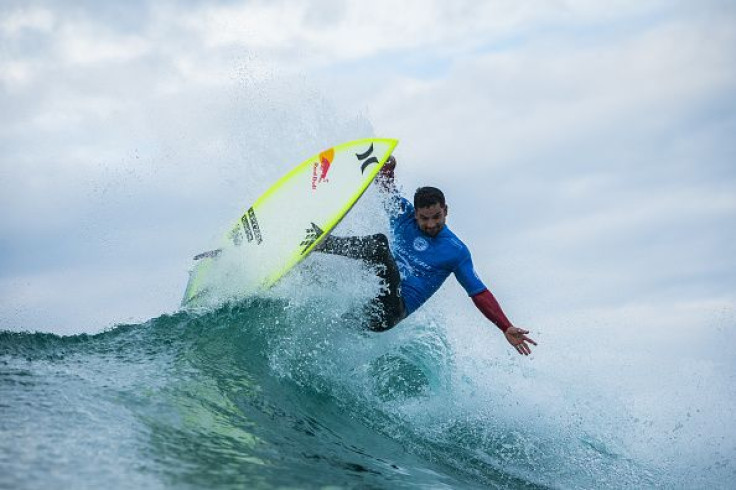 With a DSLR, a wetsuit, her oxygen tank and an iPhone, Catherine Capon and a photographer cruised by boat around the majestic Caribbean island of Guadalupe. An environmental activist who travels the world writing and sharing footage of her adventures in nature, Capon had another goal beyond her traditional photography or filming: She wanted to be the first to live-stream herself swimming cageless with great white sharks.
Back in London, the creators of MyEye -- the live-streaming app Capon had planned to use -- anticipated her broadcast. Yet they knew it might never come. She'd hit the biggest roadblock to extreme sports live streaming: a decent mobile phone signal.
"It's going to be difficult out in the middle of the ocean to get massive mobile phone signals," Justin Mier, chief operating officer of MyEye, told International Business Times the week before the planned broadcast.
As she'd feared, Capon returned to shore with a few selfies and her regrets to the founders and her fans. She couldn't even alert MyEye that there would be no live video to tune in to. "There unfortunately wasn't enough signal to stream underwater," Capon wrote in an email after the fact. "But I think that the ability to live-stream will become essential in extreme sports and adventure in bringing the viewer up close to the action."
In the young and competitive industry of live-streaming apps, each is trying to capture a devoted audience. For some, that means securing celebrity users (David Beckham is a global ambassador and investor in MyEye). Others have prioritized new features (Meerkat is working fast to diversify from Twitter's Periscope).
But one killer app for live streaming lies over the horizon: extreme sports. The action sports industry is worth $17.5 billion, estimated by research firm Board-Trac. The market has fueled the growth of its own megabrands -- the likes of Red Bull, GoPro and Volcom. The content lends itself to live-streaming, and yet it hasn't quite happened yet.
"One of the biggest challenges is about the content," said Mark Betteridge, cofounder of MyEye. "What is it that's going to capture people and bring them in? Something raw and engaging."
Going Extreme
When Mitch Oates, a professional photographer and frequent surfer living in Sydney, was first introduced to Periscope, he wanted to take the app with him into the water.
"Instantly I was like, 'I gotta take this out on the water.' The app was so new. I thought maybe nobody else would have done it yet," said Oates, whose Twitter bio now reads "world's first surf scoper."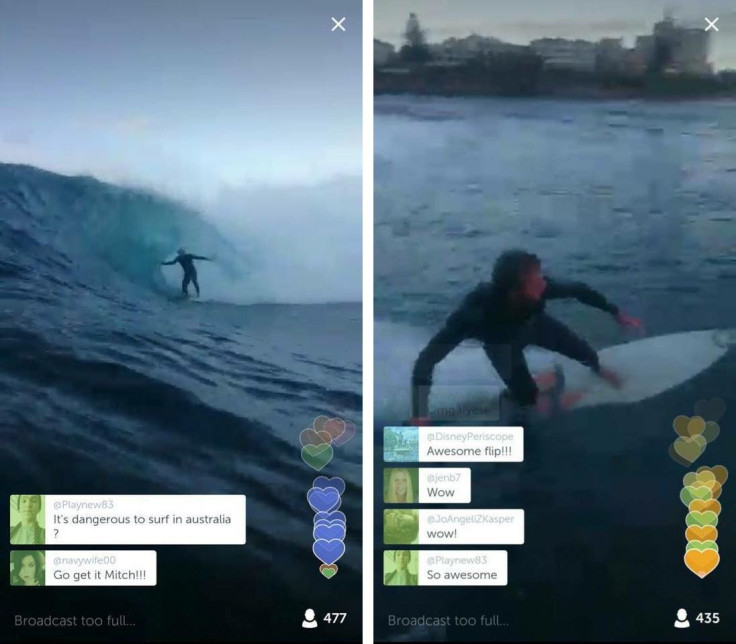 Oates' first broadcast via Periscope had two viewers. But after that test, his numbers have only increased from 4 to 6 to 10 to now boasting hundreds per stream. This month, Oates signed with computer hardware and electronics company Asus as a brand ambassador. "The Asus slogan is in search of the incredible, and I am looking for it every day … [it includes] pushing the limits of Periscope and what is physically possible to broadcast," Oates said.
Building The Tech
Oates's camera of choice isn't a GoPro but an Android phone, and he admits to drowning a few of them.
But the live streamers are looking beyond phones in the hope of getting extreme athletes to start broadcasting. Meerkat is integrated into GoPro, which is having talks with a lot of live-streaming apps. "The question isn't always about the quality but the functionality," said Sam Cossman, a filmmaker whose explorations include diving into a volcano. "GoPro has the ability to be hands-free. … Drones can capture all kinds of content you couldn't before."
GoPro met with both Twitter's Periscope and Meerkat in June, according to Mitchell McLaughlin, who worked for the camera manufacturer at the time. "I got a chance to sit in on a meeting with the VP of marketing. He was working with both Periscope and Meerkat on how they could incorporate live streaming," McLaughlin said.
"There's an interesting interplay. It's kind of like the difference between Tesla and Uber. Uber has the software, but Tesla has the hardware solution. Here there's Meerkat and Periscope with the software, and GoPro with the hardware," McLaughlin continued. GoPro declined to comment for this story.
Despite the talks, McLaughlin thinks live streaming will stay smartphone-based, for now. "I don't think it will hit mainstream soon because it's much easier to carry around a smartphone," McLaughlin said.
Live Moments
Cossman said he sees potential in live streaming, but like Capon experienced on her shark dives, his adventures are often in remote parts of the world without cell reception. "The best is satellite connection. That will improve I think. … With live, it'd be interesting to see more of what happens when the camera's off," Cossman said.
Content from live-streaming apps can show users more behind-the-scenes and raw moments, compared with the orchestrated nature of other live events or documentaries. But not only that, these apps boast the ability for live conversation for users. For creators, it's no longer just responding to tweets later or answering solely media-approved questions. On a live stream, broadcasters can chat in real time with viewers.
"No longer is it voyeurism; it's an exchange," Cossman said.
"You're talking to these people in real time. It brings the community in. It's so personal," Oates said.
Live-streaming the action from the athlete's point of view is one matter, but the temptation to read the comments may compromise safety. Teams at FIA Formula E used Periscope to live-stream behind-the-scenes components of the race, but they steered clear of streaming while driving.
Each of the apps has innovated on how to best allow for these conversations. While Meerkat and Periscope show text comments over the video, MyEye only allows for emoji-based reactions.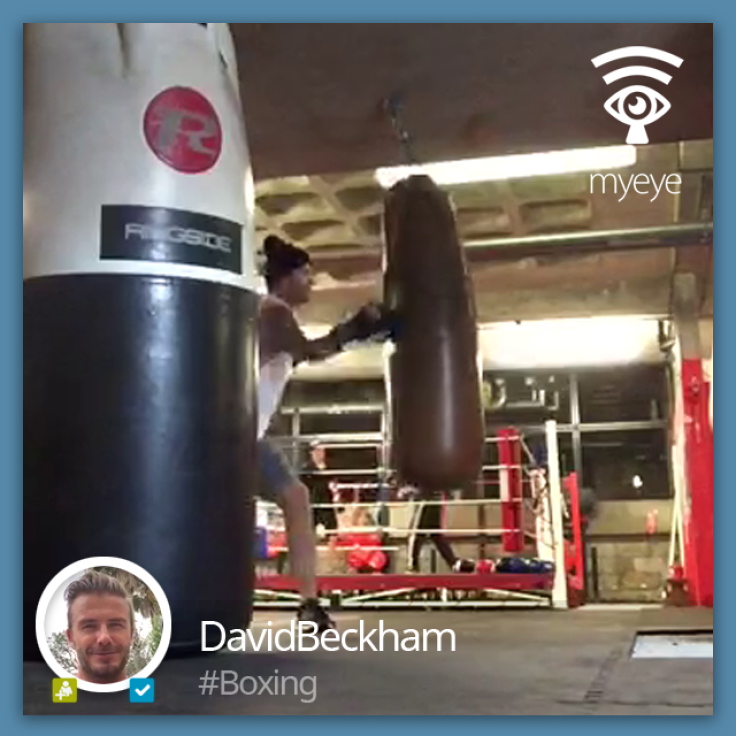 "We wanted to have everybody be able to be engaged. That's why there's a range of emoji -- so it's not only global, but you can have people interact with each other," Betteridge said.
Such global conversations bring to mind the upcoming 2016 Summer Olympics in Rio, which could be a key arena for live-streaming apps.
"As the future moves forward, we're going to push the boundaries as far as we can now," MyEye's Mier said. "We're going to be ahead of the curve so when opportunities are available we've already tested the waters."
© Copyright IBTimes 2023. All rights reserved.
FOLLOW MORE IBT NEWS ON THE BELOW CHANNELS